User:TeraS
Jump to navigation
Jump to search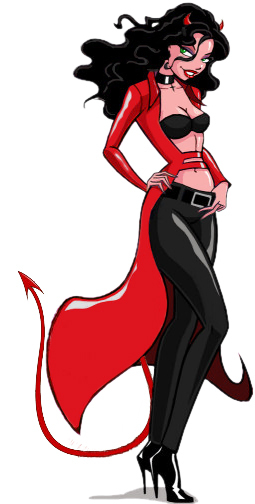 My name is Tera and this is my story...
Well, part of it at least and it's subject to my whims and thoughts over time, but it'll do for the moment...
I, and my hubby Keith are the owners of this site, Succubus.net and as well the domain Succubi.com, which directs you to this site if you go there.
We married because of our love for the idea of Succubi. That needs a little explanation so this I hope will do that.
A Succubi, at least in our interpretation of them, is bi-sexual in nature, that means she likes guys and girls in case you don't understand that term. Unlike the normal Succubus that generally harm the ones they are intimate with or steal their souls, Succubi bring pleasure to others and in exchange take, on occasion, a bit of energy to survive. Normally they take that energy from the world around them however.
Today, after a long and interesting passage, we have this website, and within it we've started to build a mythos about our idea of Succubi and Incubi.
I hope that those that visit, read, learn and possibly help, in the creation of all of this find something good in it all.
If you want to learn about my Succubi self, Tera, Queen of the Succubi, please look here.

TeraS