Succubus.Net, the Home of the Succubi, contains four subsites
(Scroll Down to see them all!)




A Succubi's Tale - Tera's Blog about all things Succubi.
Her stories, images she likes, television and movies she has seen, book reviews and so much more.
Updated Daily.

The Wiki of the Succubi - SuccuWiki
An ongoing record of all appearences of Succubi and Incubi in movies, television, books, media in general and more.
Updated Daily.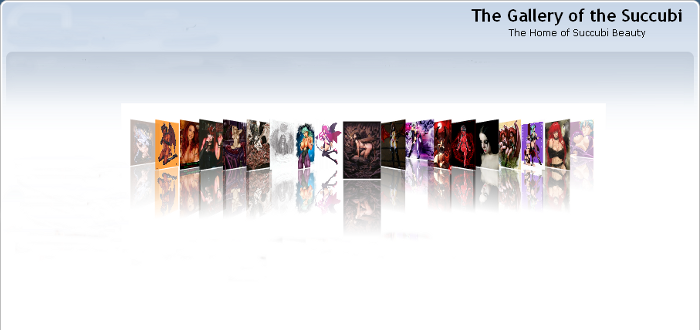 The Gallery of the Succubi
A collection of Succubus Beauty in images, art, design, modeling and more.
Updated Daily.

The Realm
The Forum of the Succubi and Incubi. A community interested in the myths and legends of Succubi and Incubi.

Coming Soon: The Succubus Story Site
A planned future part of Succubus.Net which will contain stories about Succubi and Incubi.
Currently under construction.