I stumbled across a YouTube this week of what appears to be a succubus character screen on some kind of Android game. I don't know the game, I'm not even sure that this really is a succubus other than the naming of the character on this screen. That said, if any one can point me at the game in question, this might be something that I need to add to the SuccuWiki at some point.
If you can't see the video here on the Tale, please try this link.
Here's a screenshot of the succubus character in the event that YouTube takes the video down.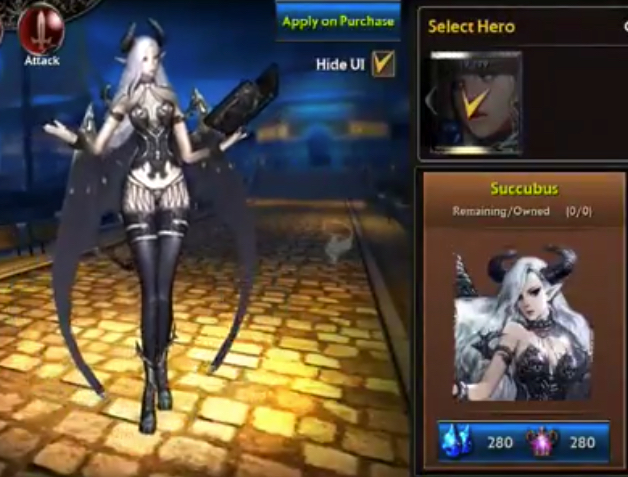 I'm mainly curious to her role, if she is a hero as the video suggests she is. Again, any clues to what this belongs to would be welcome!
Tera