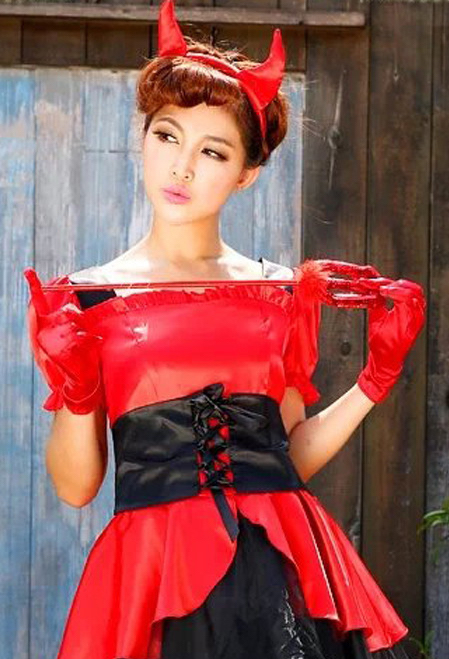 This is one of those examples where I can't quite work out what is going on with this costume. By that I mean the description tells me nothing, the price doesn't make a lot of sense, and I don't think I would place an order anywhere because of the questions that this poses for me…
This is called the Fantasia Devil and I have no idea what comes with it. Is it the horns? The pitchfork? The gloves? Perhaps the dress or chicher? It's impossible to say because the description doesn't really say what it being sold.
But there is a price tag, of course, and that tells me that it might only be the rather depressed looking pitchfork.
Whatever it is, it sells for $14 US.
It might be the pitchfork and horns for all I know, and I do not. What really bothers me is the lack of information about this.
But, as a whole, I can't say I care for this entire thing all that much anyway…
Zero pitchforks out of five.
I just wish I knew for certain what I was looking at, even if it does nothing for me…
Tera