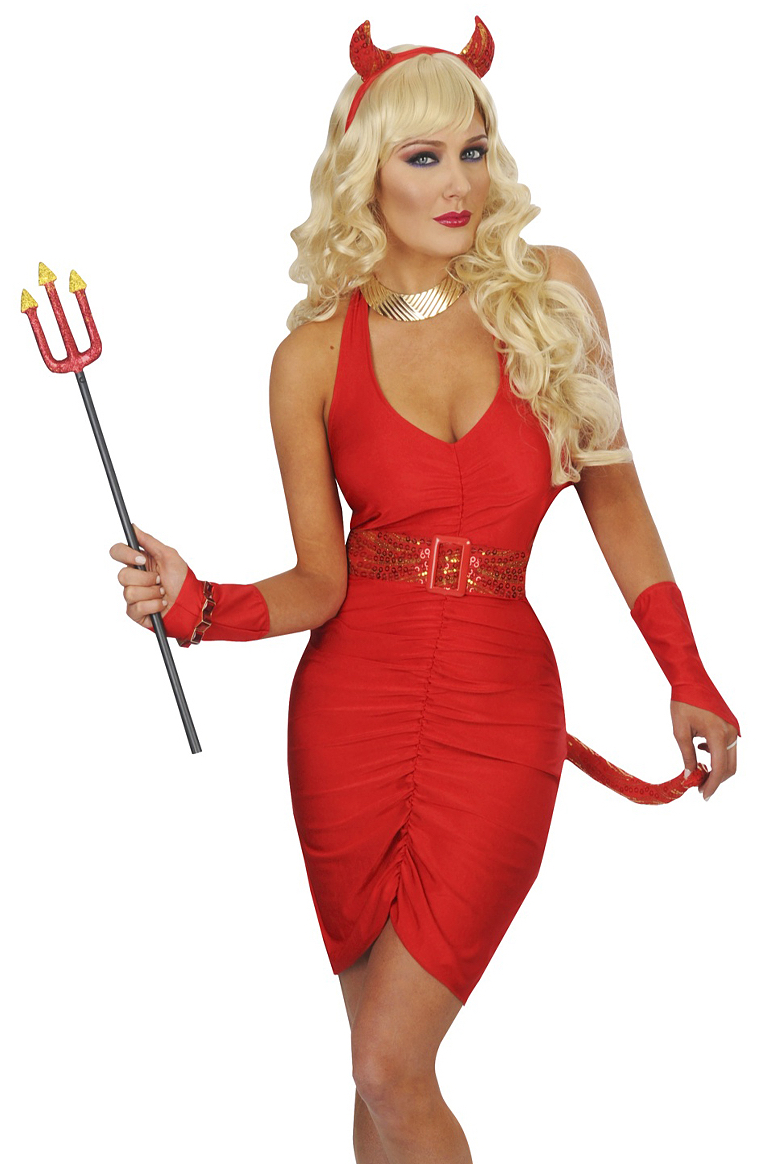 There are some costumes that are a little too plain. By that I mean one might be just as well served in finding a seductively cute red, or black, dress, adding some heels, horns and a reasonably decent pitchfork. In that case, the accessories matter because you need them to take a dress and make it more Succubish. When that is how some costumes appear to be, the question then becomes… why?
This is called the Red Flaming Devil Costume and it comes with the dress, the horns and the armlets the model is wearing. The pitchfork, the tail, the necklace and the belt are not included and it sells for $40 US.
What this amounts to is a dress with a poor set of horns and gloves to match. I do, in a way, like the dress a little, it reminds me of one of my own. It is a little difficult to separate the entire ensemble, and I need to, because the image is a bit misleading, considering what the fine print says.
I might, in a pinch, consider the dress with my own horns and so on, but in the combination here I just can't like it all that much.
One and a half pitchforks out of five.
It's not a complete waste, really the accessories make things worse, so there is some means to make things better…
Tera