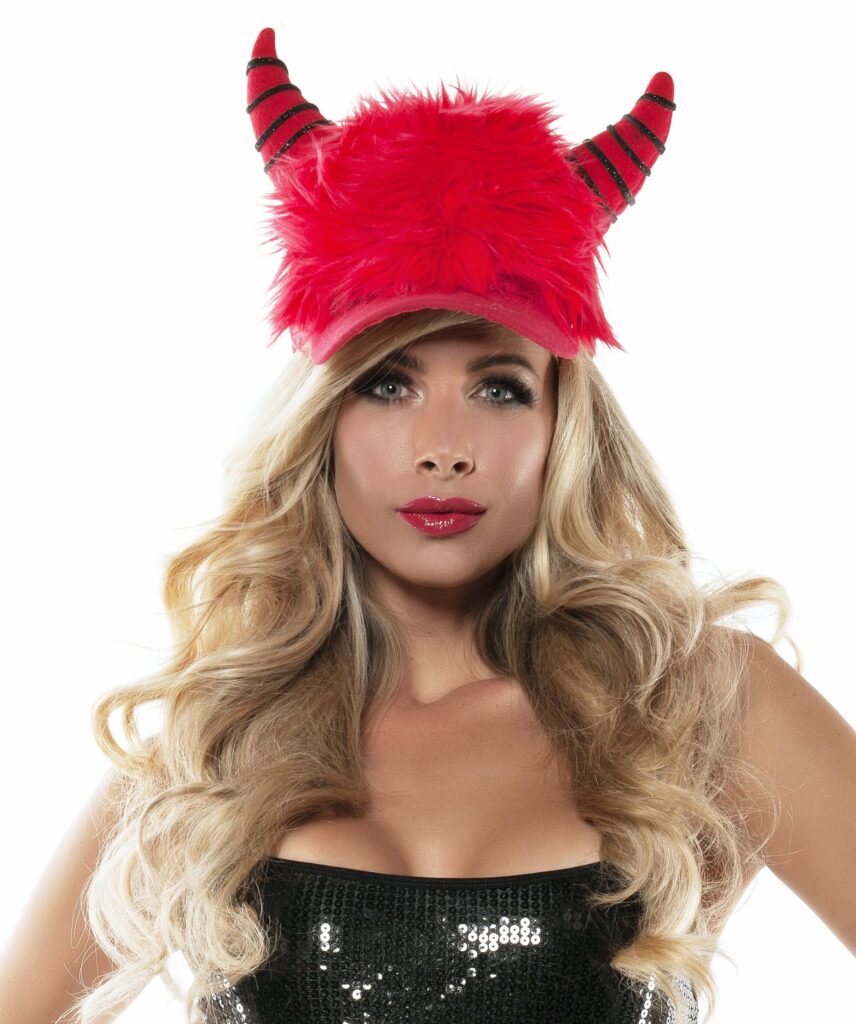 In case you haven't noticed, it's a bit cold outside and there's this stuff called snow on the ground.
While this week's… thing… isn't really a costume, it does have horns. All that said, to be clear, the only reason this is appearing today is because of a few stories in the Realm where tail cozies have appeared.
This is called the Fuzzy Devil Hat, you can see what you get, and it sells for $35 US, though it can be found on sale for $25 US from time to time…
It's… silly really. I don't care for the horns, the hat is well over the top and I will admit it makes me laugh. But it's not really sexy, nor does it stand out all that much. I'm not sure really what to do with it or what could make it better than it is.
Two pitchforks out of five.
It amuses me, that's really the only reason it's not getting a zero.
Tera