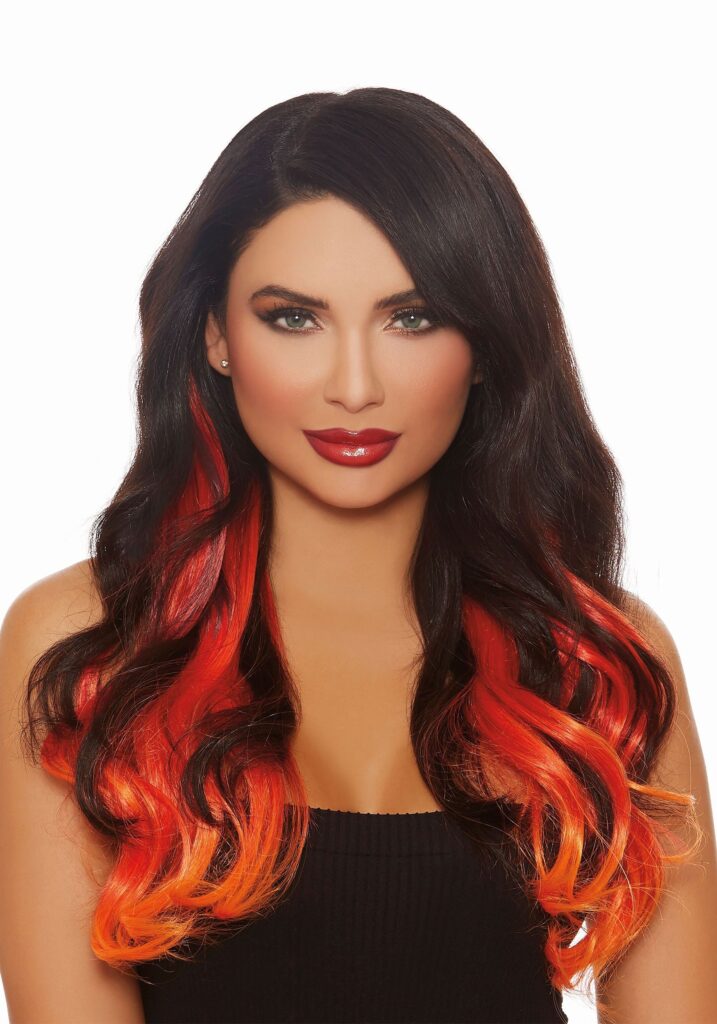 I really don't wear wigs, mainly because I don't like how they feel and how they look. That said, hair extensions are something I've played with when the Queen of the Realm's somewhat evil side comes out to play.
I found some hair extensions that seem like they ar a promising thing to think about… at least there aren't tacky.
These are the Long Red Orange Hair Extensions, they come in a pack of three different sets, and they sell for $20 US.
I'd prefer something a bit more red, not to a silly extent, but just a shade more fire in how the red looks. The length is reasonably long, and they do work well with dark hair tones, though with lighter hair the look falls apart of course.
Three out of five pitchforks.
It's an interesting thought to consider. Perhaps not as well done as having my hair coloured with red highlights, but in punch this might not be a bad thing to try…
Tera