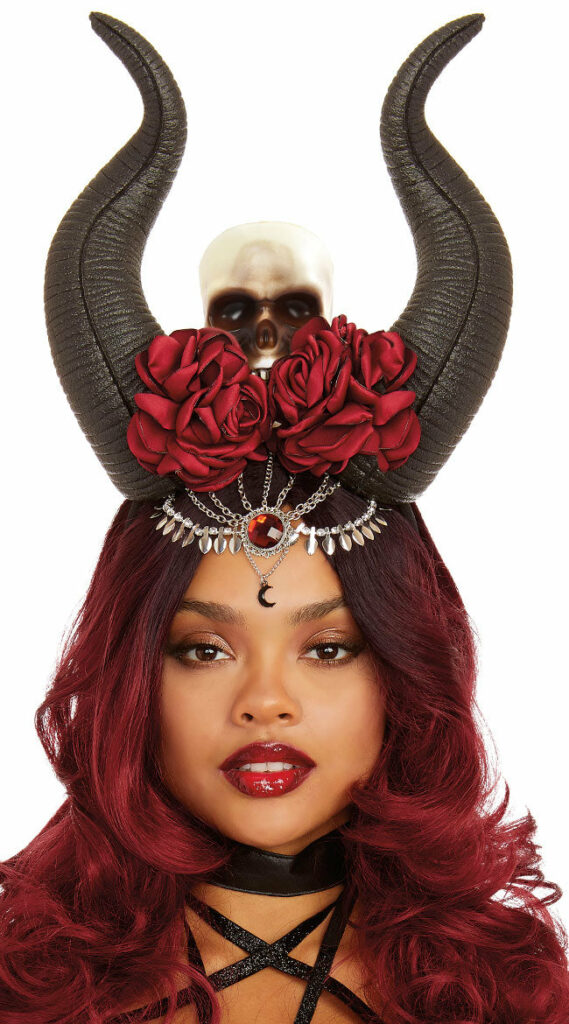 I don't particularly like overly large devil horns for various reasons. They can be tacky, silly or just really don't work well. The other issue is usually that they weigh a ton. Still some ideas are better than others.
This is called the Queen Of Evil Headpiece, what you see is what you get, nd it sells for $18 US. To be clear, there is no wig attached, the horns come with the frills however.
It's just a bit too gaudy and far too large for my taste. Massive horns will work with some costumes, but really they aren't that good an idea. It's not very seductive to keep balancing something like this on your head while walking, or for that matter doing anything at all.
Overall, I keep coming back to a set of small, cute horns being the best option. The problem is finding a good one of course.
One out of five pitchforks.
It doesn't look terrible, I just can't see the point…
Tera