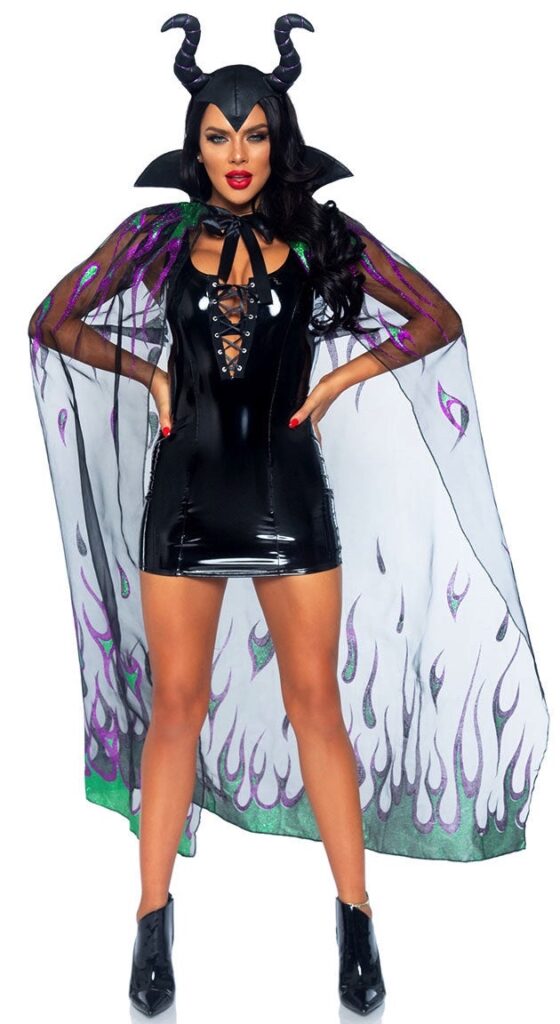 There are some images of costumes that are somewhat more disappointing than others. For the most part, this happens when some accessories are bundled together with a dress that actually is appearing in order to possibly drive some sales. The thing is, when the dress is far better than what's being offered, doesn't that reflect poorly on what is being sold?
This is the Up In Flames Costume Kit and it comes with the sheer cape and the horns the model is wearing. The dress and shoes are not part of this. it isn't a complete costume, and it sells for $20 US.
Honestly the accessories are terrible. They look cheap, they add nothing to any look one might be putting together. Really the accessories need to find a fire to be thrown into.
While the dress isn't part of this… I rather like the look overall. The shoes match the dress really well and it's a sexy, seductive look. So I would buy the dress and shoes, which aren't that expensive really, add a pair of really good horns and have something that actually looks good.
Zero pitchforks out of five. The dress and shoes get a three and a half.
But the accessories are just trashy…
Tera