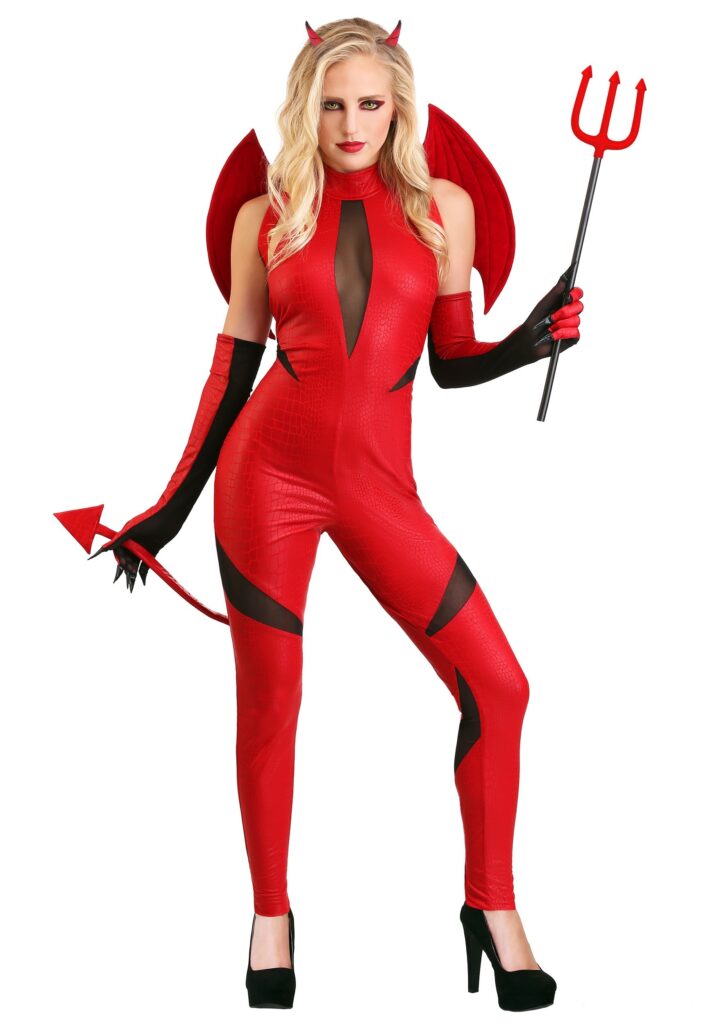 There are some costumes that I cannot quite find a single word to describe them. Tacky seems to be not enough, nor is awful or trashy. Perhaps cheap is the best one for this costume.
This is the Demon Woman Costume and it comes with the jumpsuit that has an attached tail, the gloves and the wings the model is wearing. It doesn't include the lousy pitchfork or the horns and it sells for a shocking $70 US at several website I found it on,
It's bland, has no style, and just seems to exist to be ugly and tacky overall. There's nothing appealing, it's really so very vanilla style wise and that's being more kind than I should be all things considered.
Zero pitchforks out of five.
There's really no point to this other than to look bad…
Tera