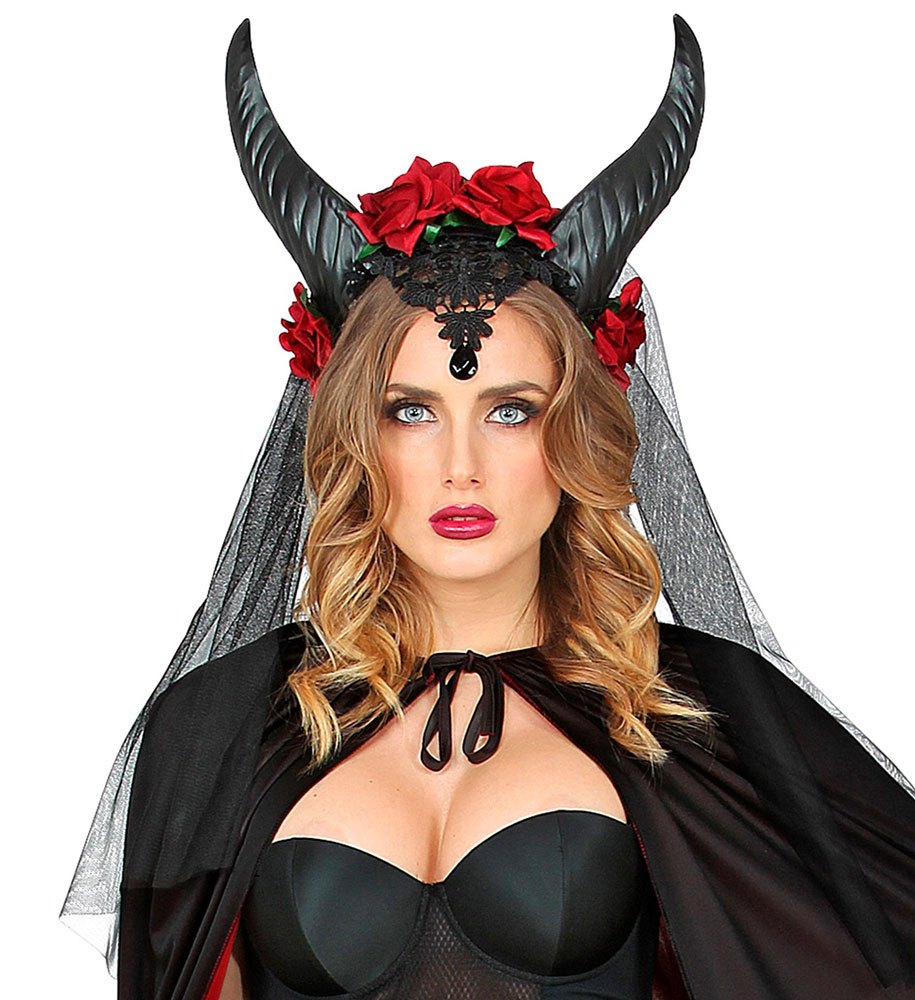 There is a certain size of horns which really shouldn't be considered as an option for a costume except for two possibilities. One is of course if you are trying to appear as a certain Disney villain. The other is if you are intending to poke someone in the head when you turn to look at something. Either is questionable really.
This is called the Demon's Bride Horns with Veil and it sells for between $35-45 US at the sites I found it for sale on.
It does work, more or less, though personally I have no use for enormous horns to wear for hours on end. I've seen similar horns and it doesn't take all that much time before the weight of them starts making itself known and they become uncomfortable.
Beyond that I do like the flower arrangement, that does give this a certain flair that I do like. The horns themselves work well with the flowers and really that's the thing here. It does look good over all, it's not really trashy which is a pleasant surprise.
But the size of your horns doesn't really reflect how horny you are…
Three out of five pitchforks.
It's a good idea really, I'd like to see a similar version with smaller horns that's as nice looking, but I haven't found that as yet…
Tera