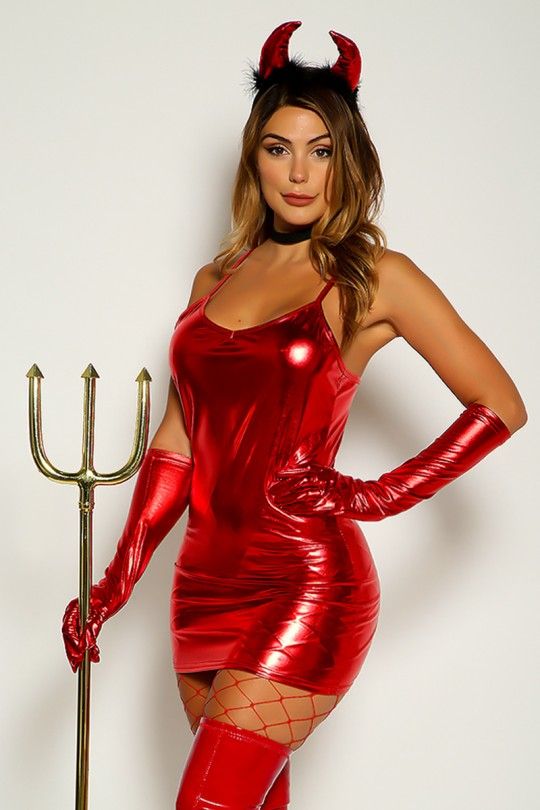 I do like shiny costumes, I've said that many times before. There's something about the sheen that I enjoy and this week's costume has a lot of that to it. The thing is however, this is less a costume than the dress itself.
This is called the Red Metallic Sleeveless Devil 2 Piece Costume and it comes with the metallic dress, gloves and the horn headband. The collar, fishnets, boots and pitchfork are not included and it sells for $55 US.
I do like the dress quite a lot, the horns are lousy of course. The fishnets ruin the look of the dress and really shouldn't be part of this.The thigh high boots are a really good match, even if the colour is a bit off.
There's a reason why this particular costume is appearing today and that's because it's in my collection, I matched it with far better horns and some lovely boots for Valentine's Day.
It did make an… impression.
Four out of five pitchforks.
A cute dress with a sexy look, that's a rare thing really isn't it?
Tera