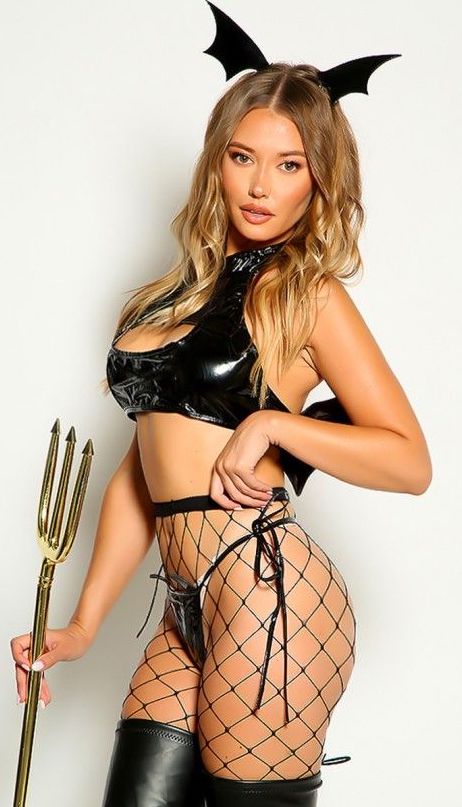 There are some costumes that give me a bemused smile. I do love Morrigan Aensland very much, and there are a number of works of art where she doesn't wear her usual purple outfit. A costume then this time on the Tale that has a Morrigan vibe and might be something for a Halloween Morrigan with a bit of work.
This is called the Black Halter Patent 4 Piece Sexy Bat Costume and it comes with the halter top, thong and the wing headband. The fishnets and boots are not included nor is the pitchfork and it sells for $55 US.
As I think about this costume and making this more Morrigan-like, really all it needs are the back wings, drop the fishnets and add the right purple wig.
With all that, it would be a really sexy look for Morrigan and that does make me smile and ponder…
Three out of five pitchforks.
Another costume to think about and I think I'll have to seriously do so…
Tera