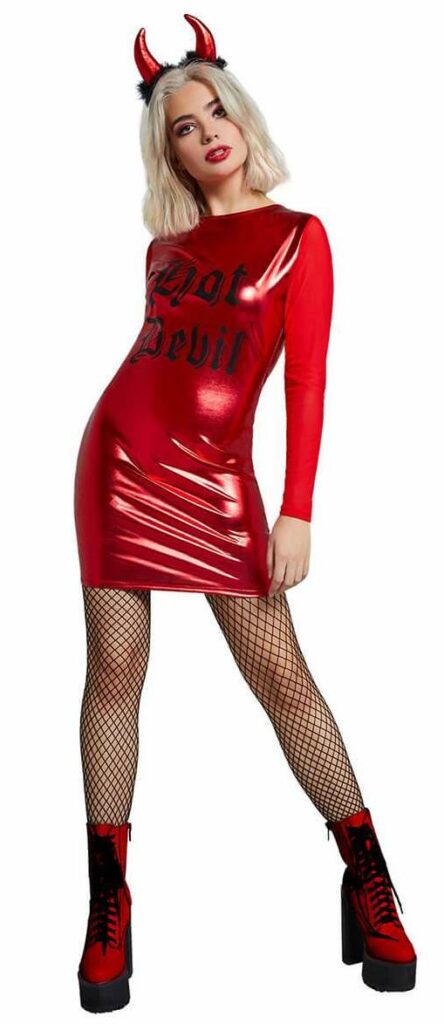 At some point, one would think, it's clear that the costume design you are considering just doesn't work.
It's not sexy, it's not very devilish, and overall you aren't quite sure what it's supposed to be.
But perhaps if you stick a huge label on the front screaming what it is, that will fix everything. Well it doesn't.
This is called the Fever Hot Devil Costume and it only comes with the dress. The horns, which I dislike, are not included, nor are the fishnets or the heels the model is wearing. It sells for $40 US and it's possibly one of the worst devil costumes I have found in years.
Calling this tacky would be a compliment by far. There's nothing that's appealing, nothing sexy and most of all, the giant label pasted on the front is just sad.
There's no way to improve it… Other than being set on fire that is. Perhaps this is a warning to others as to what you shouldn't be designing.
Zero pitchforks out of five.
Why this even exists is beyond me…
Tera