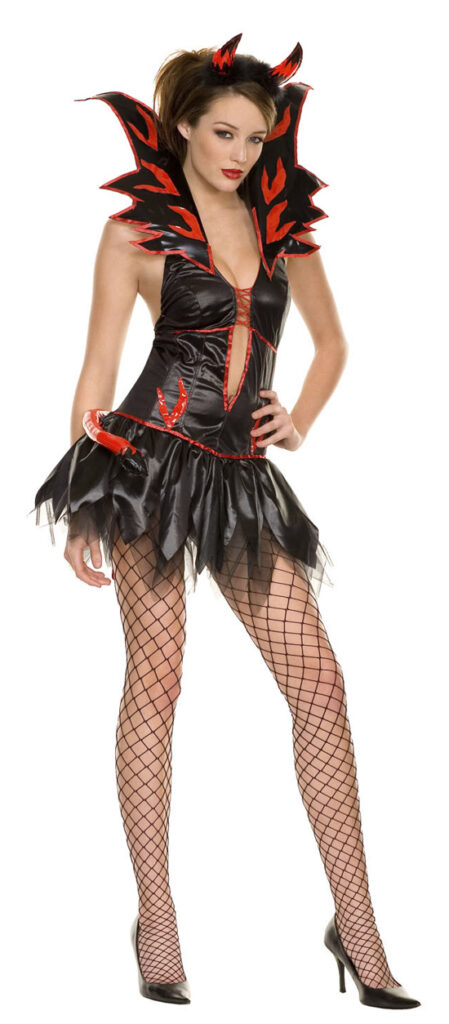 There are some costumes that are a bit over the top. There's something about them that, if reigned in a bit, would actually make them look better than they are. Sometimes it's as simple as the colour of the horns or the accents on the outfit itself… or both.
This is called the Devil Dame Costume and it comes with the black mini dress that has a tail attached to it and a rather odd set of horns. Fishnets and shoes are not included and it sells for $40 US though it is often on sale for much less than that.
Overall, the entire look isn't the worst thing I have ever seen, but that's not a very high compliment really. The mini dress is that side of trashy, the flame accents are odd looking. The tail looks sad and the horns are just wrong in colour and style.
There are many off the rack black dresses that look a lot better than this, horns that work better too and as for the tail? That's not difficult to find something better as well.
It's kind of dull, definitely trashy and really just disappointing.
One pitchfork out of five.
This sort of sparks an idea, but otherwise there's nothing here.
Tera