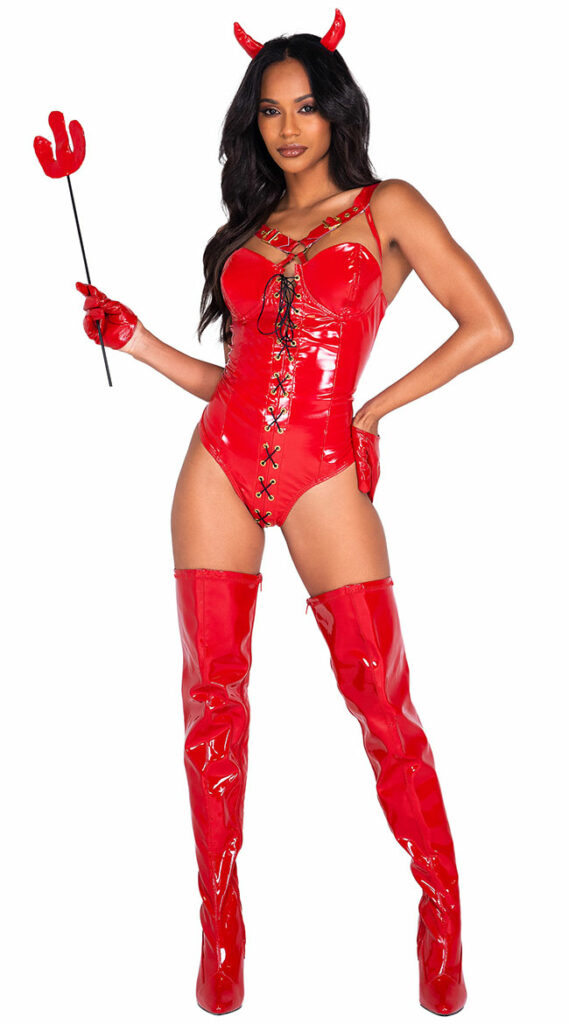 I prefer latex for many reasons overall, but occasionally a vinyl costume will be interesting. But there's a line between interesting in a seductive way and just being that side of trashy…
This is called the Devilicious Diva costume and it comes with the vinyl bodysuit, the pitchfork I want to set on fire every time I see it, and a pair of clip-on horns. The gloves and boots the model is wearing are not included and it sells for $70 US. Adding the glove and boots would bring this to $135 US.
This really doesn't appeal to me very much, it's a bit too over the top for my tastes. Perhaps adding a long vinyl skirt would make it a bit better, getting rid of the pitchfork and horns definitely would and replacing them with something better.
It's not the worst by far, but it's a bit too plain and missing flair which disappoints me…
Two pitchforks out of five.
It's a thought, not the best one, but still a thought.
Tera