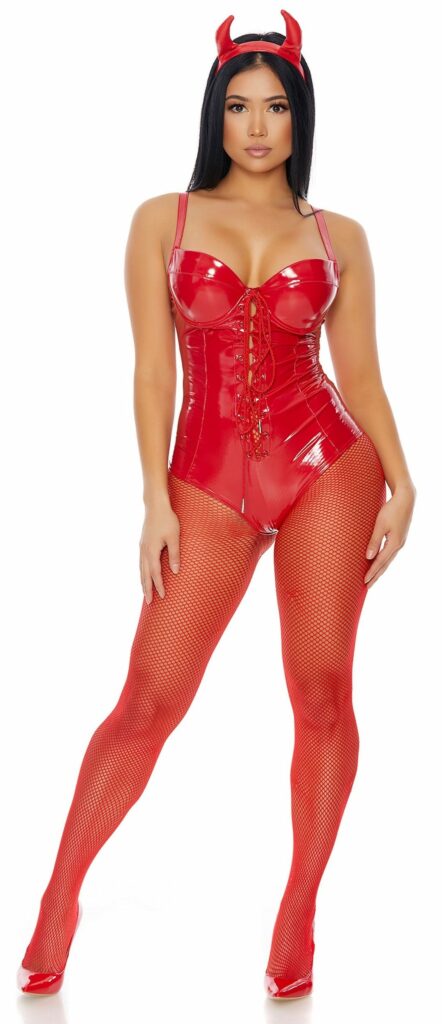 It bothers me, probably more than it should, that costumes are shown with a lot of optional extras in order to make them more appealing. If that's even possible with some of the costumes I have mulled over.
This is called the Heat It Up Sexy Devil Costume and it comes with the vinyl bodysuit this model is wearing and the rather unappealing set of horns. The shoes and stockings are not included and it sells for $80 US. Adding the shoes and stockings would push this to about $140 US.
It's honestly really bland overall. It's simply a red vinyl costume with a set of horns thrown in to make it something more than the vinyl alone was. But nonetheless there's little here that's sexy, even less that's inspiring as well.
Removing the horns leaves you with really nothing and a look that could well be almost anything. There's better than this to be found and if all else fails a good set of horns with the right dress is so much better than this is…
One pitchfork out of five and I'm being generous.
Tera