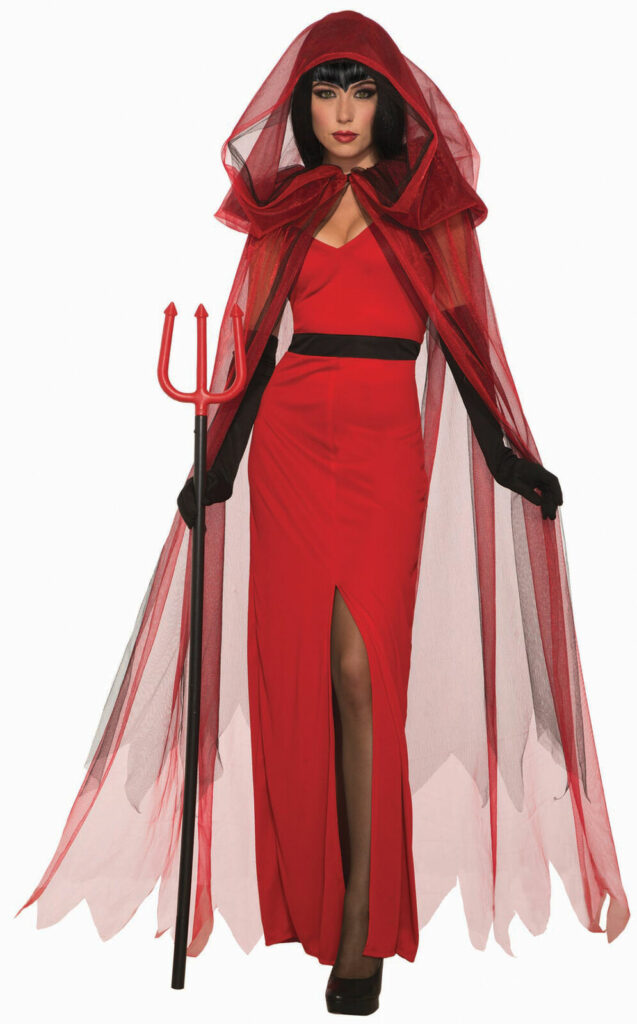 It seems like a lot of costumes are, as a whole, picking a look that can be described as bland, or at least uninteresting. The costume this week is an example of that.
This is called the Crimson Demoness Costume and it comes with hooded cape and dress. The shoes, stockings, pitchfork, gloves and wig are not included, and you'll notice there's no horns to be seen. It sells for $30 US at several websites I have found it sold at.
It's nothing special really, there's little style and overall it seems bland. Overall, ignoring everything that isn't part of the costume there's not much going for it.
Really almost the same thing can be made with a good red dress and a bit of imagination… and a decent pair of horns.
Zero out of five pitchforks.
One week closer to Halloween and the costumes aren't getting better…
Tera