If all went well, yesterday a new succubus themed video game appeared on Stream and you can find that game at this link. It's really not much more than a game that has a succubus as the main character as a whole. The game is a shooter, it really has next to nothing to do with succubi save the main character looks like one.
Still, it does have a succubus…
In case the video doesn't play on the Tale, please try this link.
Here's a screenshot of the splash page for the game as well…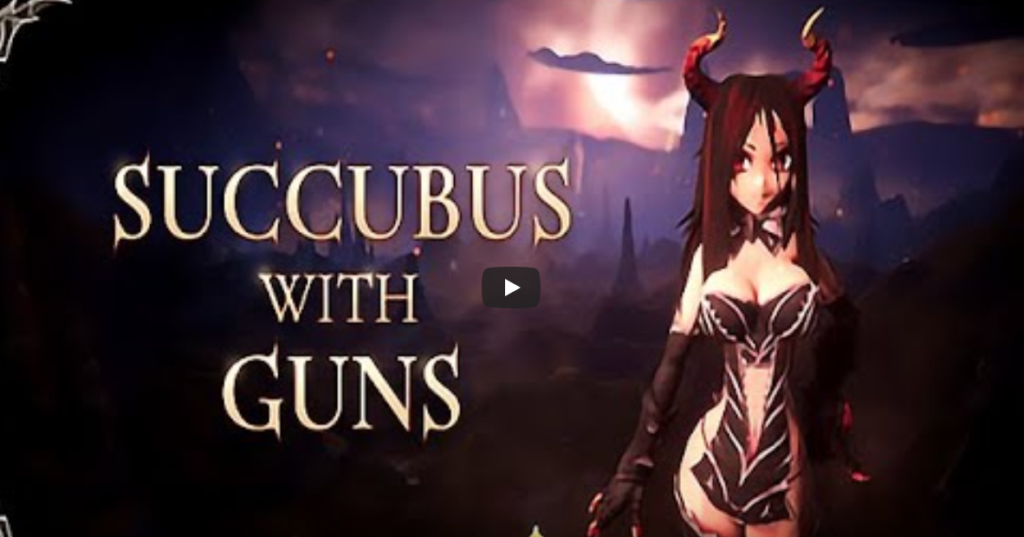 The succubus herself is quite cute, I like her overall look, her expressions and I think she's delightful. The problem is that there's really not much succubiness to be found. It's a battle against zombies and not a lot more which is a bit of a shame…
Still, some might enjoy this for what it is, I'd like something more…
Tera