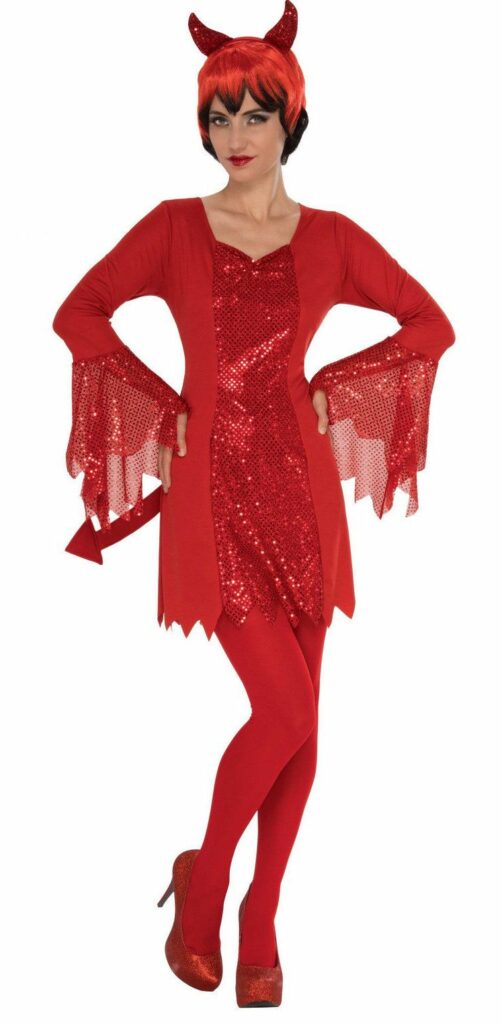 There are many costumes that are trashy or uninspiring. Then there are those in which the costume's name can only barely suggest the blandness of the costume itself…
This is called the really quite unique "Devil Costume for Women", and yes I am being every so slightly sarcastic about the name. It comes with the unimpressive dress with the rather trashy tail attached to it. There's also the horns headband which goes beyond looking odd as well. The leggings and shoes are not included and it sells for $15 US, which is probably more than it's worth overall.
I'll spare the promotional description of this costume as it doesn't quite match up with the reality of the actual costume. I will say the writer has a lot of imagination however.
There's nothing here that's appealing. It's unflattering, looks odd, has no style either. It's a cheap looking costume at a cheap price and it's just disappointing.
Zero pitchforks out of five.
October is just around the corner and I can guarantee that this costume won't be seen in the Realm…
Tera