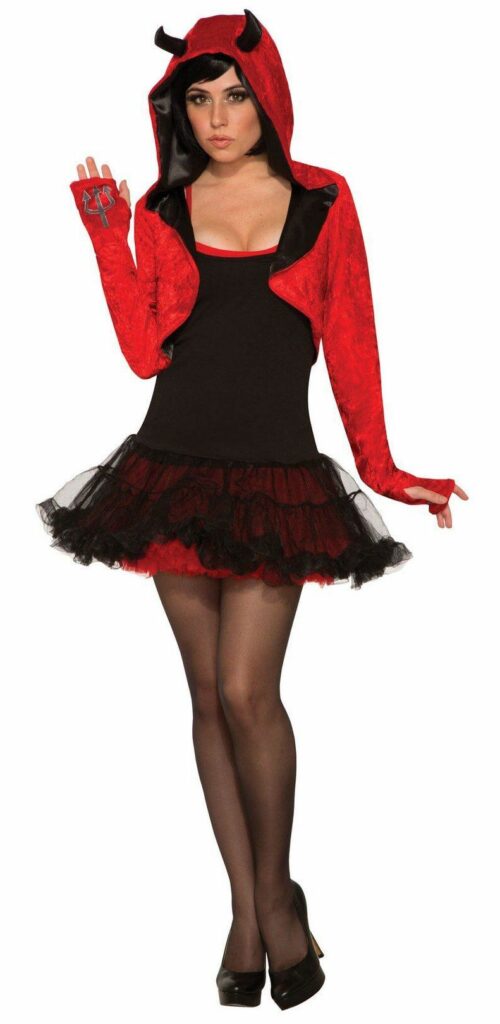 There are a lot of costume ideas that seem to be more like accessories than anything else. For the most part there really hasn't been much that I have found appealing. However I found something that is cute enough to bemuse me and give me some ideas…
This is the Devil Shrug for Women and it simply is a red velvet shrug lined with black on the inside and two black devil horns attached to the hood. It sells for $12 US on the internet sites I have found it on.
The one thing that I don't really like is the length of the sleeves and that they bind over your hands. That's a minor thing really I know, needing a bit of time with scissors and thread to fix. But here's the thing, this does give me something to ponder…
This does bemuse me, and honestly the thought of wearing this with a nice red dress on an evening passage through the fall leaves makes me smile.
Not perhaps a costume as such, but really a cute thought…
Three out of five pitchforks.
I might not buy this, but it does give me ideas…
Tera