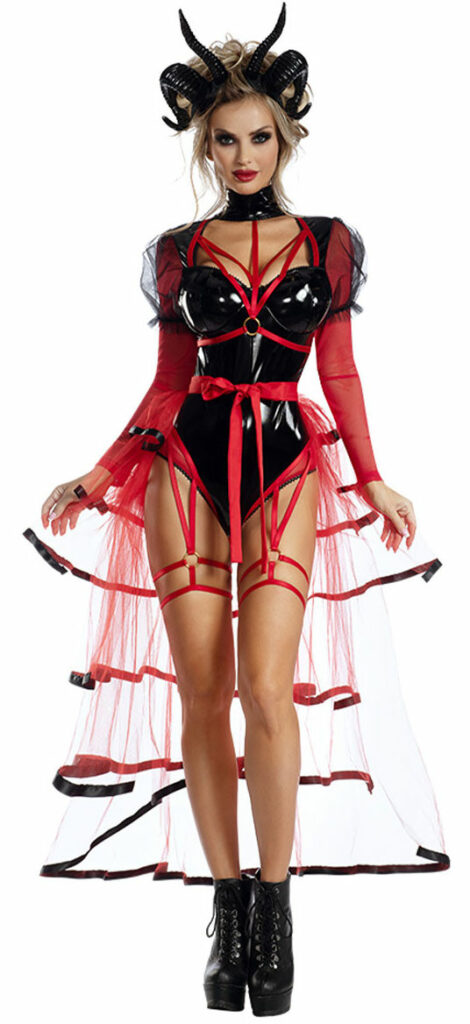 There are quite a number of odd looking costumes that I have mulled on the Tale…
Some are so very tacky, some are just odd and then there are those that just seem to be somewhere on the edges and I can't quite figure out what to make of them…
This is called the Hellhound Demon Costume and it comes with the romper with mesh sleeves, red harness, garters and the mesh bustle. The horns, which actually work here to my surprise, and the shoes, which perhaps don't work as well, are not included. It sells for $85 US, adding the horns and shoes brings this up to about $150 US.
It sort of works as a kind of fetish look overall, though I think something more substantial fabric-wise would make this look a little better. Still, there's something appealing about this fetish look and I can see it working to a point.
I don't care much for the costume name, it's somewhat tacky and unappealing as a whole. That said, this is something to start with and build on to make it more seductive and a bit less odd.
Three out of five pitchforks.
It's an interesting idea, which is a positive thing. Perhaps something more striking and seductive would be a good thing to try for the next idea…
Tera