Another speedpainting YouTube this week on the Tale and it's one of the character Albedo from the anime Overlord.
In case you cannot see this video here on the Tale, please try this link.
As always, in the event the video disappears, here's a screenshot of the completed artwork as well.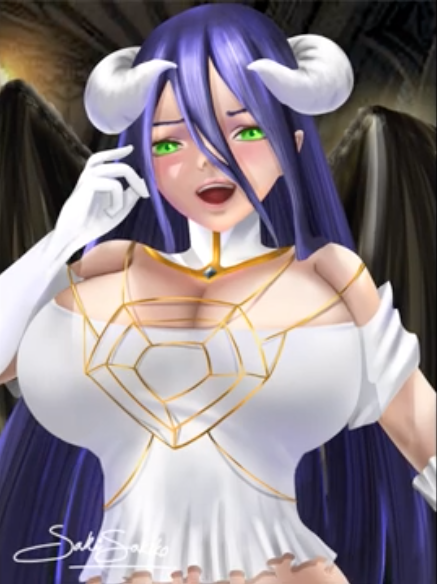 A delightful anime succubus character, her look is wonderful and from what I've seen of the anime, she's quite the naughty fun thing…
Tera