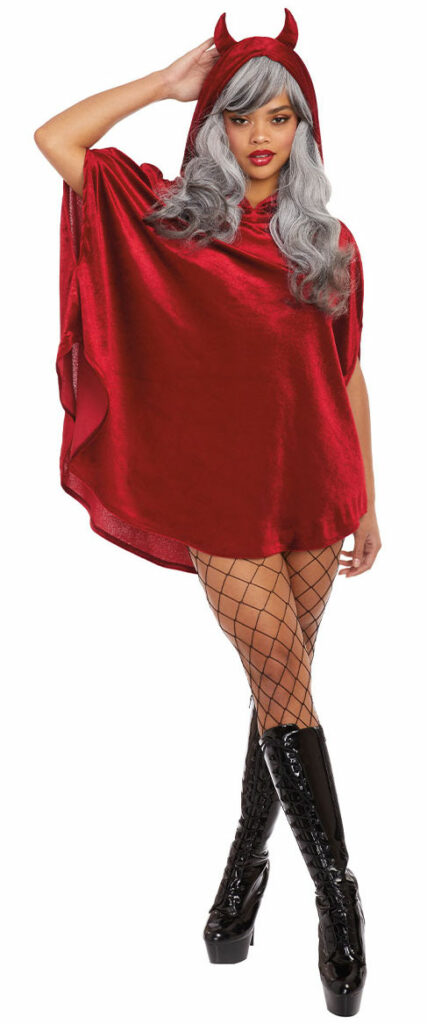 There is the occasional costume which just makes me wonder why it came into existence. There's no point to it, it looks lousy and in the end it's highly unlikely that someone would want it.
This is called the Hell Yeah Costume and it's not much. All you get is a poncho and a hood with horns. The stockings, wig and shoes the model is wearing are not included and it sells for $25 US.
It's not often that I'm at a complete loss for words, but this costume just about gets me there. It looks lousy, it isn't sexy, the horns aren't really even horns. Beyond that, what's the point of this in the first place?
It escapes me as to why a poncho is a good idea in the first place? If it's worn and there's a better costume underneath you'll never see it.
Zero pitchforks out of five.
Leave this on the shelf or toss it into a bonfire.
Tera