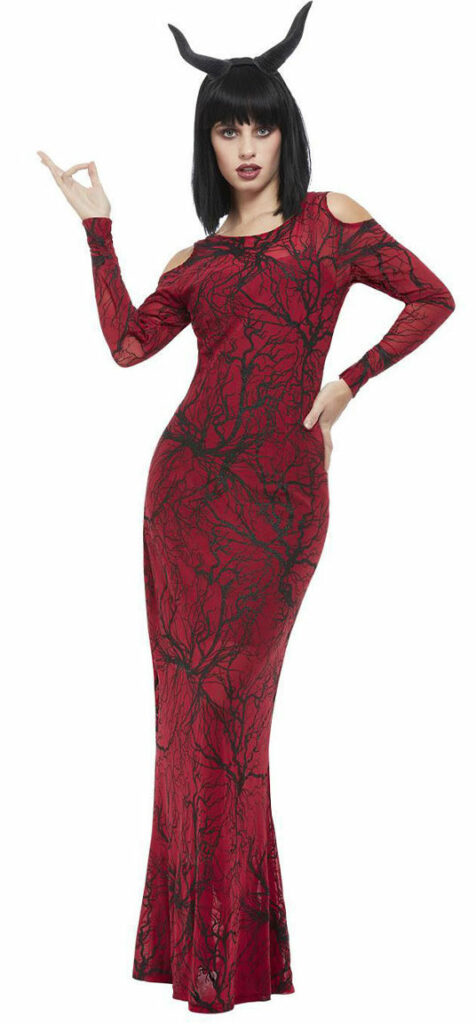 There are costumes which are a hazard in more ways than the damage done to one's fashion sense. There are some which can, truly, poke your eyes out.
This is called the Hot Hell Raiser Costume and it comes with the long dress the model is wearing and the rather ugly horns and it sells for $60 US.
Honestly there are better long slinky dresses that are more flattering and sexy than this. But the real issue is the awful horns that come with this costume. They well may be one of the worst horns I have found and that's really saying something all things considered.
Zero pitchforks out of five.
There's really nothing here, there's nothing in the horns for certain. An off the rack dress and a pair of decent horns would outshine this by far.
Tera