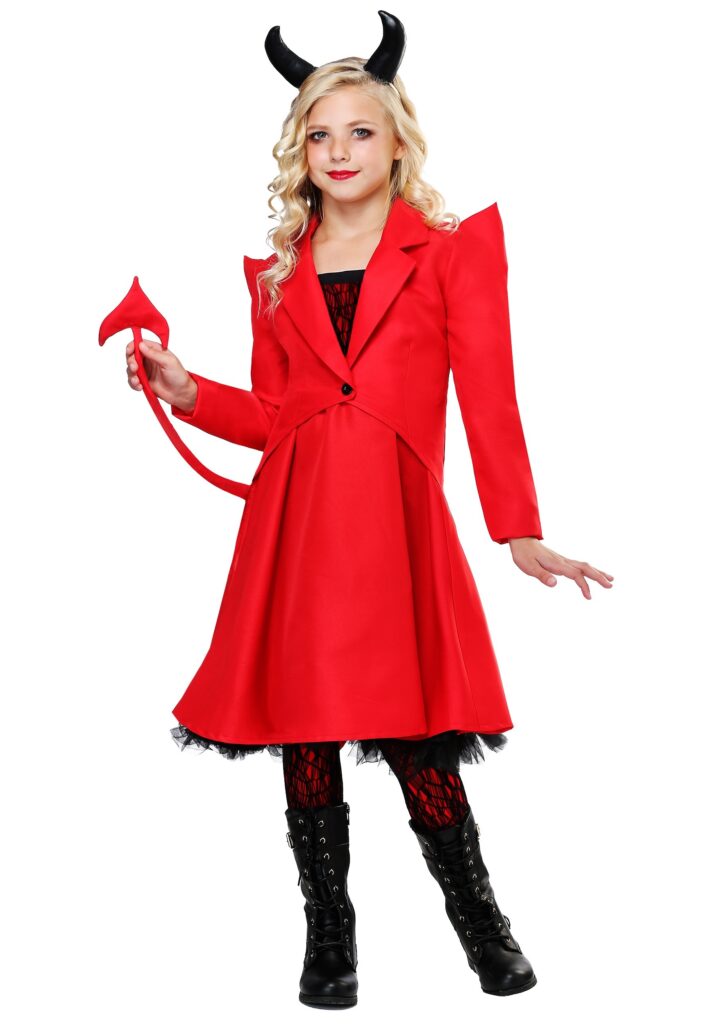 Occasionally I discover a costume that does bemuse me. I might not like it a lot, I well can find things that I think could be better, but still, I am… bemused.
This is the Devilish Diva Costume and it comes with the dress the jacket, which has a tail attached to it, and a pair of horns. Boots and leggings are not included, nor are the wings which the model is wearing, they are there, it's just a bit hard to see and this sells for $40 US.
I actually like this quite a lot, it's cute, it's unique and there's a fair bit of creativity to be found that I think works well. While this is a teens costume, it is an interesting thought to work into an adult costume as well..
Two and a half out of five pitchforks.
Bemusing, cute and interesting… It's a good place to start…
Tera