There are some costumes that make me wonder what they were thinking… there are some costumes when I can't quite figure out why they thought this was a good idea. Then comes this week's disaster where they couldn't help but put a huge "Devil" label on it, just to be sure you knew what this was supposed to be…
This is called the Sinfully Sweet Bedroom Costume and it comes with the top, the bottom, G-string, garters and horns. The pitchfork is not included and it sells for $50 US, but can be found on sale for $35 US.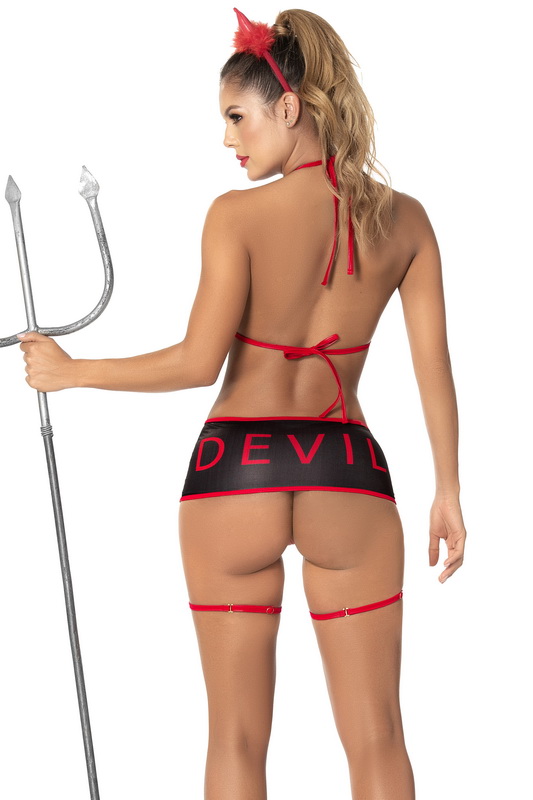 This is the first costume I've ever shown two images of and there's a good reason. The trashy level is well over 6000 with the wonderful addition of the word "Devil" in huge letters as you can see in the image.
This is… honestly I can't figure out the words to express how far into levels of trashy this looks with that silly writing on it. Yes the horns aren't good, yes this is supposed to be worn in an intimate setting. But really if you can't figure out what this might be as a look, I have serious doubts about either one's fashion sense or the lack of imagination this involves.
Zero out of five pitchforks, mainly for the writing on this model's derrière, but even if that wasn't there this would barely make a one.
Better things are out there and really this is just silly… which might explain why the model is pulling on her ponytail…
Tera