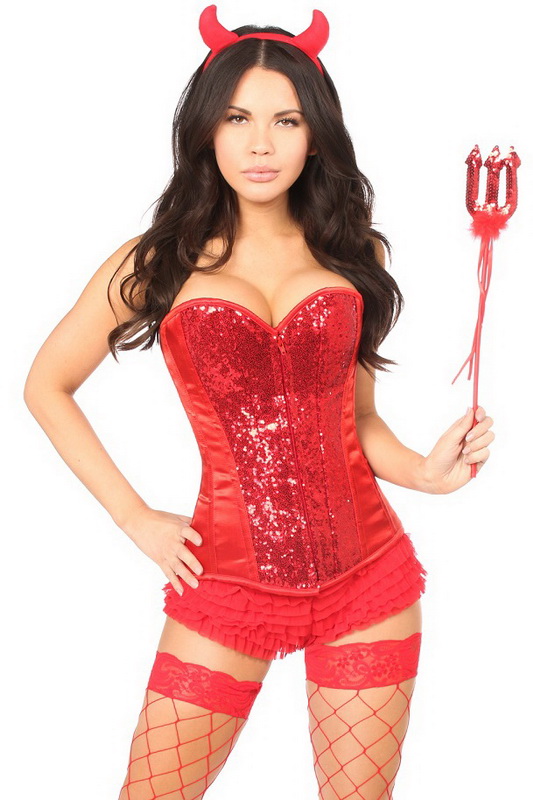 The next few series of succubus costumes are more meant to be seen in a private setting.
That's to say that you want to look sexy and seductive for a certain someone so they give you their soul. This week's example doesn't come close to that.
This is called the Sexy Devil Corset Costume and it comes with the corset, terrible horns and the completely worthless pitchfork. Stocking are not included and it sells for about $120 US.
Honestly this is pretty bland overall, and considering the model's expression I'm not that surprised really. The pitchfork is best found in a fire, as are the horns, neither of them are anything special and rate on my list of worst succubus costume accessories ever.
There's not a lot that can be done to make this better, perhaps adding a shimming skirt would help a little, but there's just nothing that really appeals to me here.
One pitchfork out of five.
You can do better, and I know this well, with the right dress dress, heels and a cute pair of horns. My Eternal can attest to that…
Tera