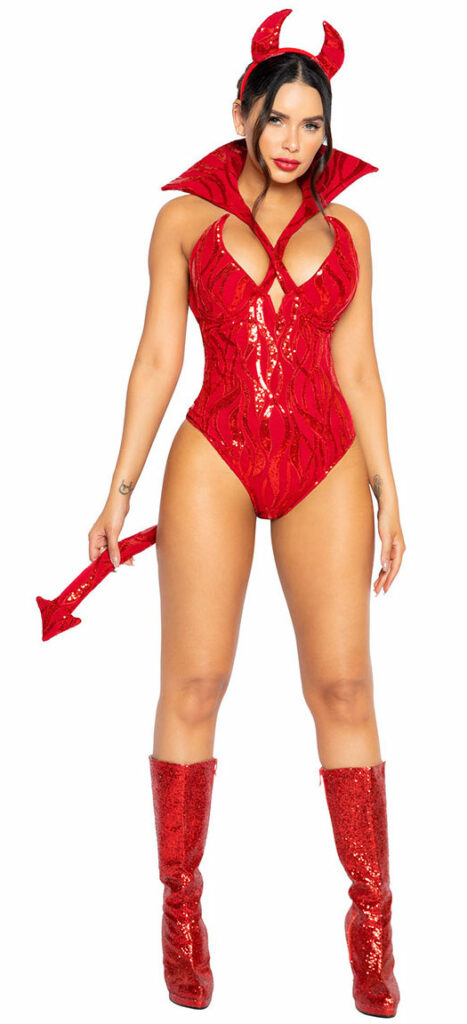 I think that costume designers confuse vampires and succubi a bit too much. Today's… lovely… example… I think is a look at just how trashy some costume designs can be.
This is called the Underworld Diva Costume and it comes with the red sequin bodysuit, a tail and the horns the model is wearing. Boots are not included and it sells for $85 US.
Overall there's more of a vampire vibe to this outfit, even if it's a lousy one at that. It's tacky, uninspired and isn't what I would think of being even slightly sexy.
There's nothing to improve here to make it better, there's nothing to recommend it either.
Zero out of five pitchforks.
Not even worth considering.
Tera