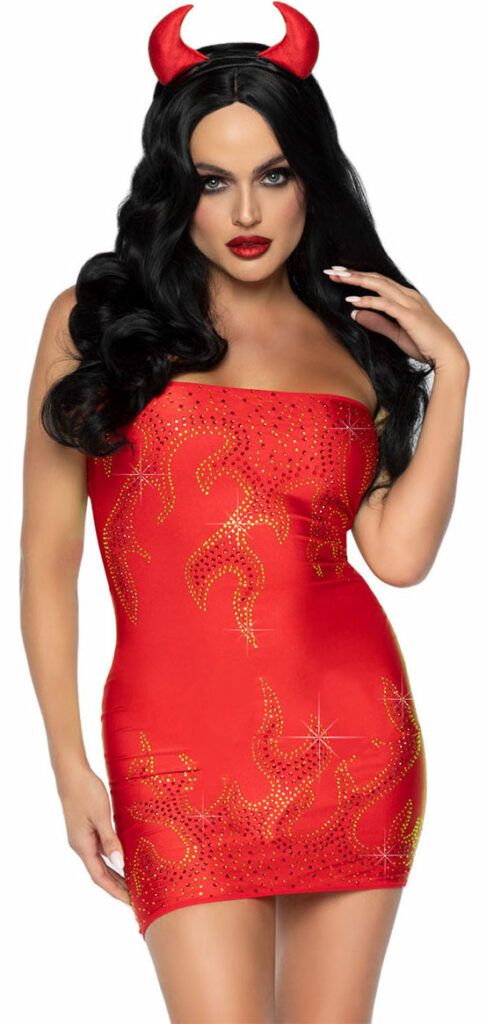 One of the words that I don't particularly like is bedazzled, that's for many varied reasons. I came across this costume which, honestly, could be something nice given some effort. But the question is if the effort is worth it.
This is called the Bedazzled Devil Costume and it comes with the rhinestone flame tube dress the model is wearing, which comes with a pin-on tail that isn't shown and a pair of horns. It sells for about $60 US on the sites I have found it on.
Overall, the dress isn't that trashy, I'm not particularly thrilled about the horns. Mind you, there are other similar dresses that look better, the pattern it more present or at least looks better overall.
There's really not a lot to be done to make this better, thankfully its very hard to make things worse…
Three out of five pitchforks.
You could do a lot worse…
Tera