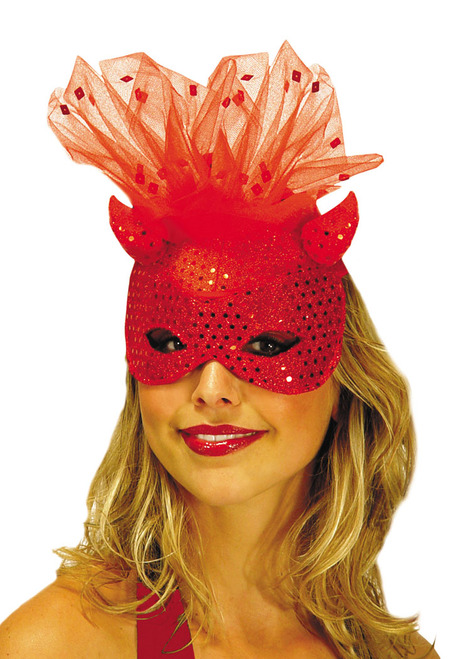 At various points in my poking about the internet… usually with my pitchfork… and looking for the next example of utterly trashy and unflattering devil costumes… there comes one that poses a question. Usually it's one about someone's sanity, or lack of… or.. more apt in this case… wondering just what the designer was thinking when they came up with this mess.
This is called the Devil Cocktail Hat and… really there's not a lot here to comment on. It's basically a devil's mask with a bit of fluff stapled on top to an an air of… something. It can be found for sale on several websites for about $14 US.
It's described, to my complete disbelief, as being sexy, which it isn't, flattering, which it hardly is, but most of all it is claimed to be the "perfect addition to your devil look". Possibly if you are seeking the trashy and silly look in combination.
Zero pitchforks out of five.
I wouldn't consider this, don't care for it at all. It might not be the worst I have found, but it is in the running.
Tera