Moving on again this week with another example of the misuse of material in creating a devil costume "accessory" kit. I've found a number of these of late and this one… doesn't stand out really, even though it does offer a bow tie… which makes little sense really.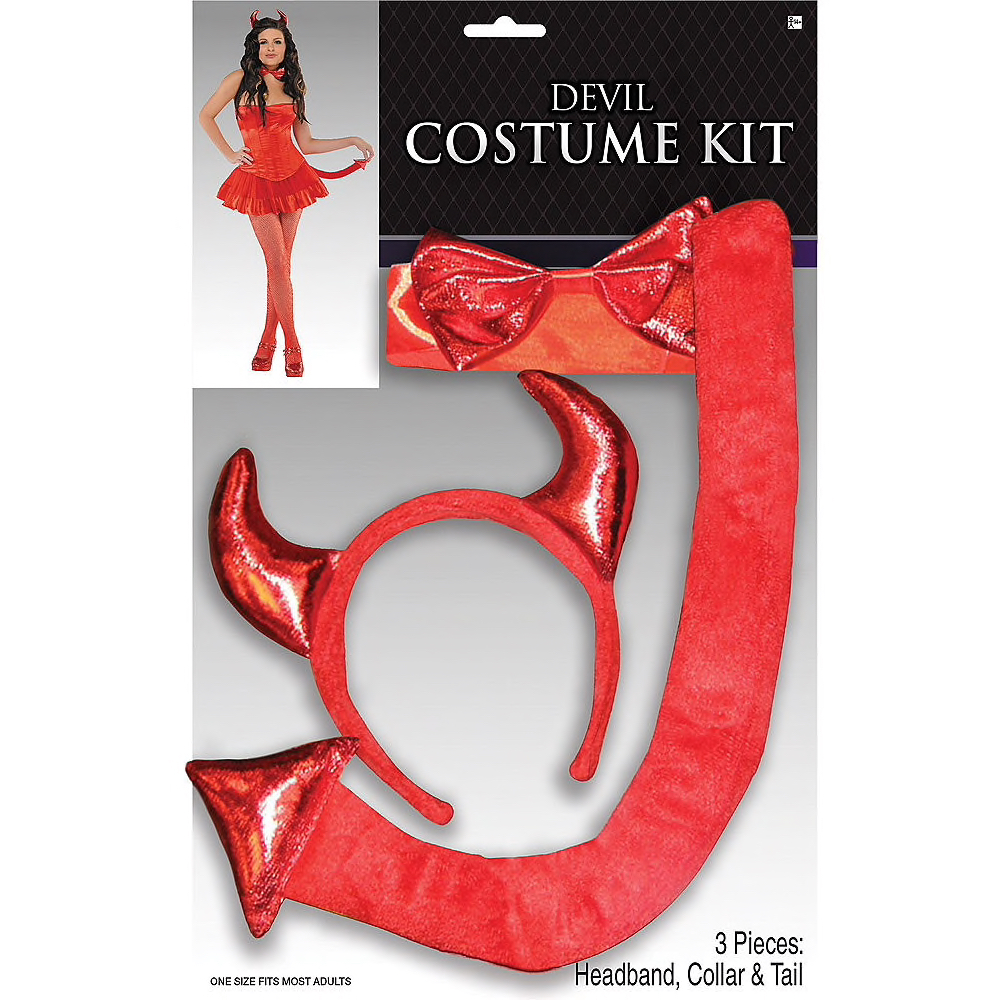 This is called, of course, the Devil Costumer Accessory Kit and it comes with the horns headband, a red bow tie and a "plush" devil tail. It sells on various websites for as little as $6 US, and really I think even that's a bit overpriced for what is in the package.
The tail is, of course as one would expect, trashy, the horns are as well. The bow tie is an afterthought overall. It's a far too cheap and tacky offering and I can't see anything good in it. Save for, of course, setting a new standard in costume items that need never be considered.
Nothing I would consider, but it does serve as a warning overall. There's just too many other options, even if I wouldn't choose them either.
Zero pitchforks out of five.
Cheap, in this case, does reflect the tacky.
Tera