For this week I came across a set of costume wings that actually don't look terrible. That is to say that they offer the possibly of something that isn't completely awful, but it still would take the right devil costume to make this work. Whether this is something really Succubus-like is another story completely.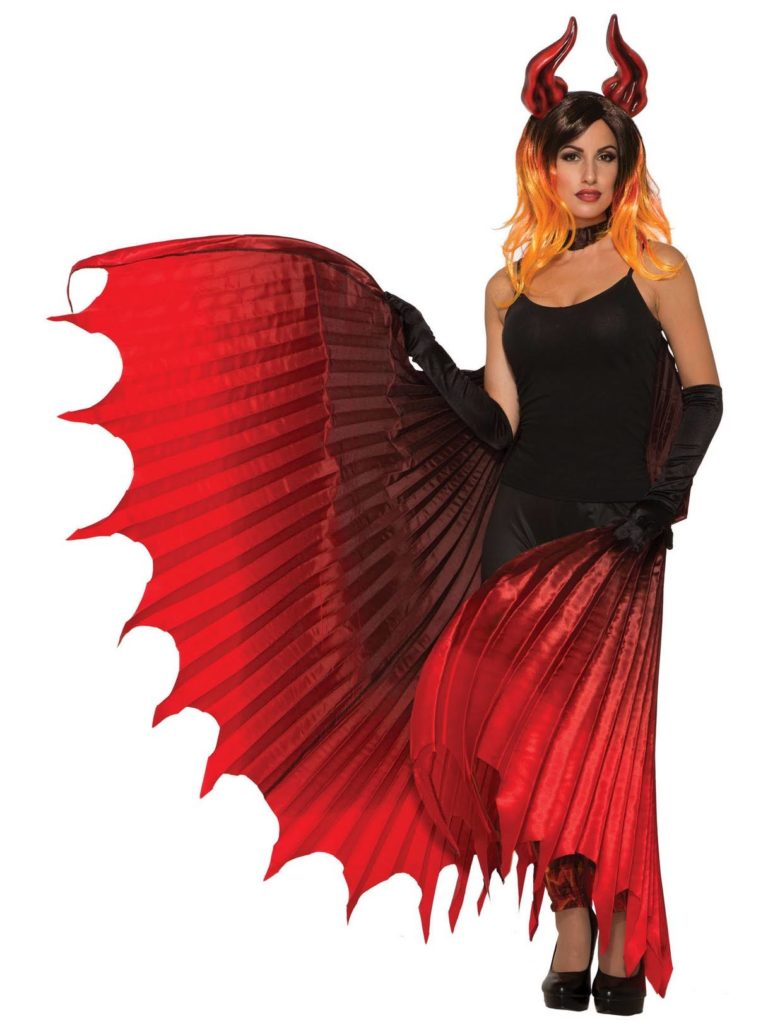 This is called the Red Devil Wings Costume Accessory and it consists of the wings shown in the image here. It sells for $66 US at several websites and it isn't quite what you might expect it to be.
This is less of a set of wings than it is a cape and actually I think that works really well in this case. I like the colour change, the cape doesn't look completely trashy either.
I wouldn't pair it with the horns and wig the model is wearing in the image here however. Similarly the plain black dress and gloves don't do much for me either.
It's an interesting option to think about, though the costume would need to be something slightly tending towards vampire with a touch of Succubus I think. Still, they are something to think about.
Two out of five pitchforks.
A thought, not much more, but a thought.
Tera