I've commented from time to time as to the names of some costumes. How they don't seem to match up well, or come close to describing the costume itself. I stumbled across this week's disaster and… I find it a bit difficult to argue with the name… as you will see…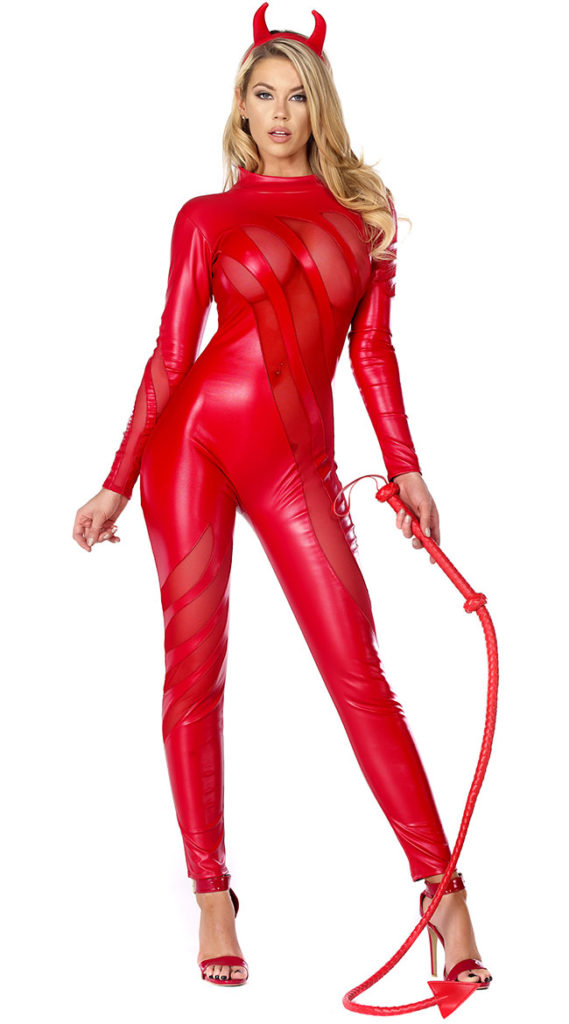 his is called the Vile Vixen Costume and it comes with a red faux leather bodysuit with a sheer mesh bust and a red devil horn headband. The whip and shoes the model is wearing are not included and it sells for $78 US.
I don't care for the horns, they look lousy, the whip is one that has appeared before and it really adds nothing to the overall look anyway. The bodysuit really isn't too terrible, but the horns that come with it just don't work at all.
It is an interesting idea, I don't think I'd call it vile however. That said, using a better set of horns would add a lot. Beyond that however, there's really nothing you can add to this as the bodysuit overwhelms any sort of additions to the look.
I might consider breaking things up with a black belt and boots, but that's really not going to do a lot to improve this, and that's really the main issue here.
The costume is limiting in too many ways. There's no way to use some imagination to make things look better as a whole, whip or pitchfork not adding anything, different shoes or boots just not doing a thing either.
Two pitchforks out of five.
I'm being rather generous here, but that's mainly for the effort in making the bodysuit what it is.
Tera