As always, the search for a succubus, or most of the time, devil costume, seems to result in things that make me cringe. I wonder why, exactly, the costume in question was seen to be a good idea… and why, exactly, it appeared.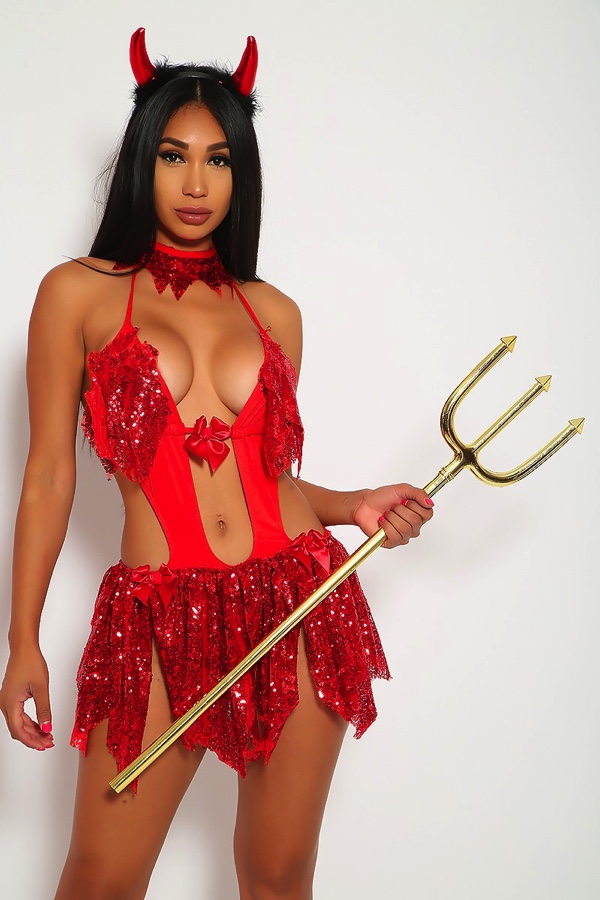 This is called the Sinful Red Sequin Devil Costume and it comes with the rather material challenged outfit and the sequin flame chocker. Horns and pitchfork are not included, not that they help to make this look any better, and it sells for $99 US, but can be found on clearance for as little as $40 US.
There's really nothing going for this look, it's trashy, unflattering and overall it's missing anything close to being seductive. It has the well seen look for being cheap, and that's concerning considering that this originally cost almost $100 US originally.
Even as lingerie, which really this is more meant to be, it's just lacking so much that being seen in this by one's significant other would likely remove any amorous aspects to the evening that this was meant to inflame.
Come to think of it, tossing this in a fire might be the best thing to do with it. There's no real way to improve this look, there's nothing of artistic or seductive value to be found either. It's just disappointing.
Zero pitchforks out of five.
Red lingerie and a pair of horns are far better…
Tera