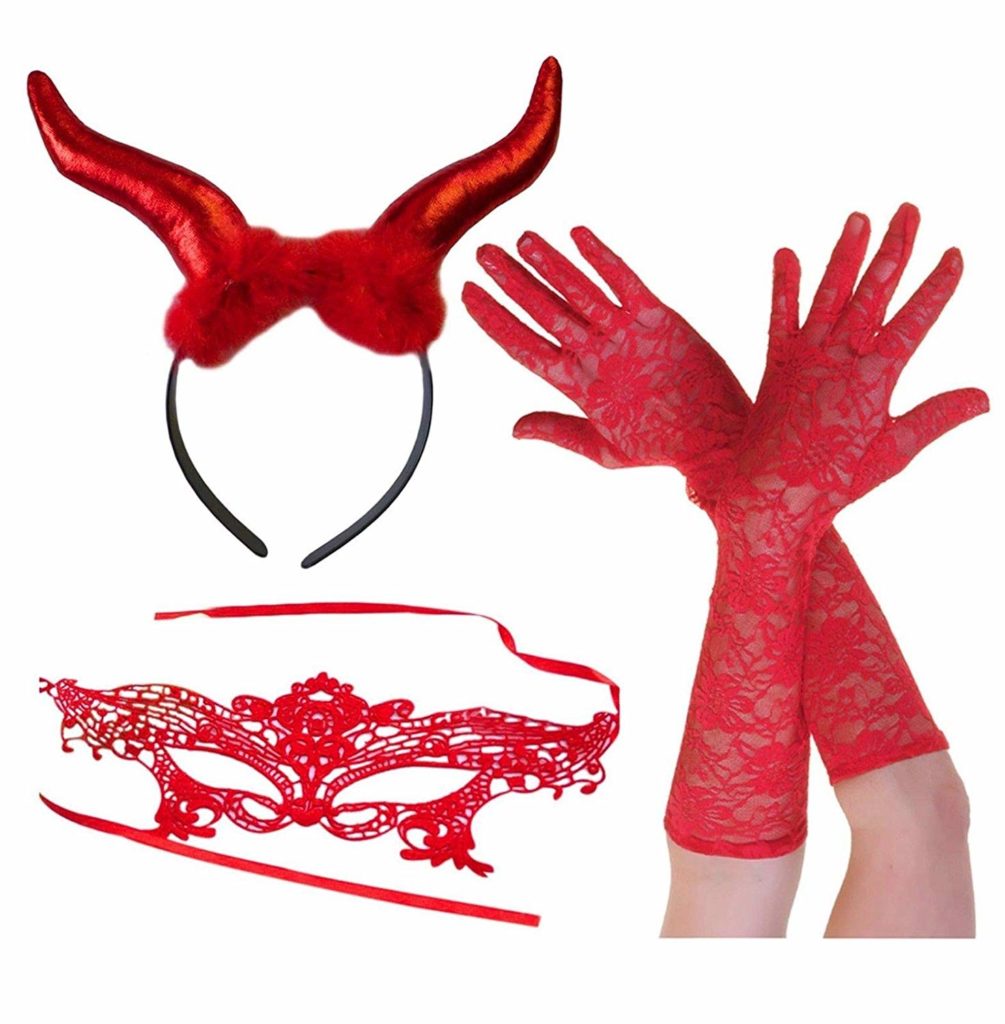 There are a lot of costume accessories to create Devil Girl costumes and the thing about them is, almost always, they look cheap, feel cheap and are cheap. They aren't really much good, they aren't that sexy or seductive either. But they do amuse me sometimes and the accessory kit this week is one of those.
The kit contains what you see here… almost. It comes with the horn headband, red lace gloves and mask. It also comes with a temporary tattoo which isn't described and I shudder to think how tacky that must be.
This set can be found online for sale at $26 US normally, though it does appear on special from time to time.
The horns do nothing for me, nor does the mask or gloves honestly. There are, as usual, far better ones to be found with a bit of searching. As for the tattoo, even being free that seems to be pushing the level of tacky beyond the pale.
Zero pitchforks out of five.
Not really worth considering and the reviews of this on the sites selling it only serve to confirm that.
Tera