On this, the 11th day of November, those who cherish the souls past who have given of themselves for the future are remembered. The winds will blow, the chill will be in the air, but the moment to pause comes, as it should, as honours are given.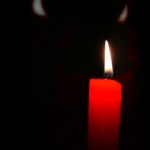 A Cold Remembrance
by TeraS
The dawn came cold this day
Snows not yet arrived
Fields of green marked with red
Old eyes seeing the past
Young eyes having not seen
The first to mark the end
To mark the beginning
A note of hope
A message of promise
From fallen hands sent forward
Twenty six times came
The promise not held
The hope in tatters
A message muted
But silence once more
The promise renewed
A hope offered
The lesson learned
But not all hear
And not all see
Thirty-four pauses now
Lives torn asunder
Brother against brother
The fires then doused
Perhaps the lesson learned
Again the promise made
The hope brought anew
Tears shed in memory
That some would see
Fifty-six times the day comes
Still more blood shed
Lessons forgotten
Fates of too many given away
Until there is no more to give
Again we remember
Still more we promise
Those lost given honours
Words spoken to be heard
If for a short time
Seventy-two reflections
The promises lost
Hopes for the future remain
The fields scattered in red
A pain always remembered
Have we learned now
Can we truly remember
Is the lesson now understood
The page turns
And they hope we see
Ninety-two times now
The poppies remain
The fields still green
The markers still white
A flame eternally burning
The past repeating
Over and over
The hopes sent from beyond
If only we can hear and see
Sacrifices made for the future
One hundred remembrances
Words are spoken holding promise
Those from the first are so few
They need not shout
Their sacrifice speaks volumes
We are the ones to hear
Our lives shape the future
Their wish not to fall
Ours is to remember
And to have it be true
Never again.