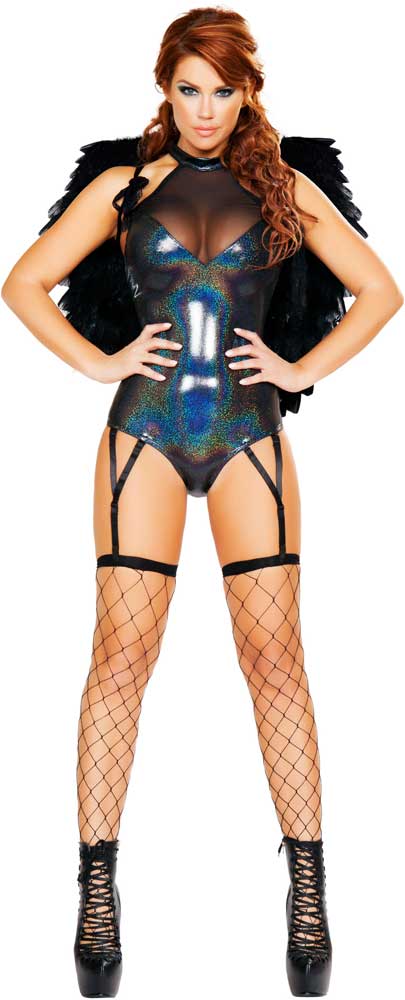 Just past Halloween, but that doesn't mean that I'm not mulling over costumes. There are quite a number of angel costumes to be found, and some of them aren't really that far from being devilish or succubish. A costume this time that's a good place to start at least.
This is called the Outcast Angel Costume an it comes with the sort-of swimsuit and garters. The wings, fishnets and shoes this model is wearing are not included and it sells for $61 US on some sites I found it on, though it can be found on eBay for far less.
It's a bit disappointing that the costume itself sells for so much, really I don't think it should be. It's also a bit disappointing that it takes a bit of research to know what is, and isn't, part of this costume.
Setting all of that aside, adding a pair of horns and a pair of shiny or latex leggings that match the costume I think would turn this into an interesting devil girl costume.
Not quite a succubus one, but nonetheless it would be somewhat more sexy than a lot of the lesser costumes I have found.
It's at least something to consider, even if some effort would be needed to get this anywhere close to a devil girl costume. There are better, but as something different, it's a thought.
One and a half pitchforks out of five for the costume.
There's better to be found, but an idea is a welcome thing isn't it?
Tera