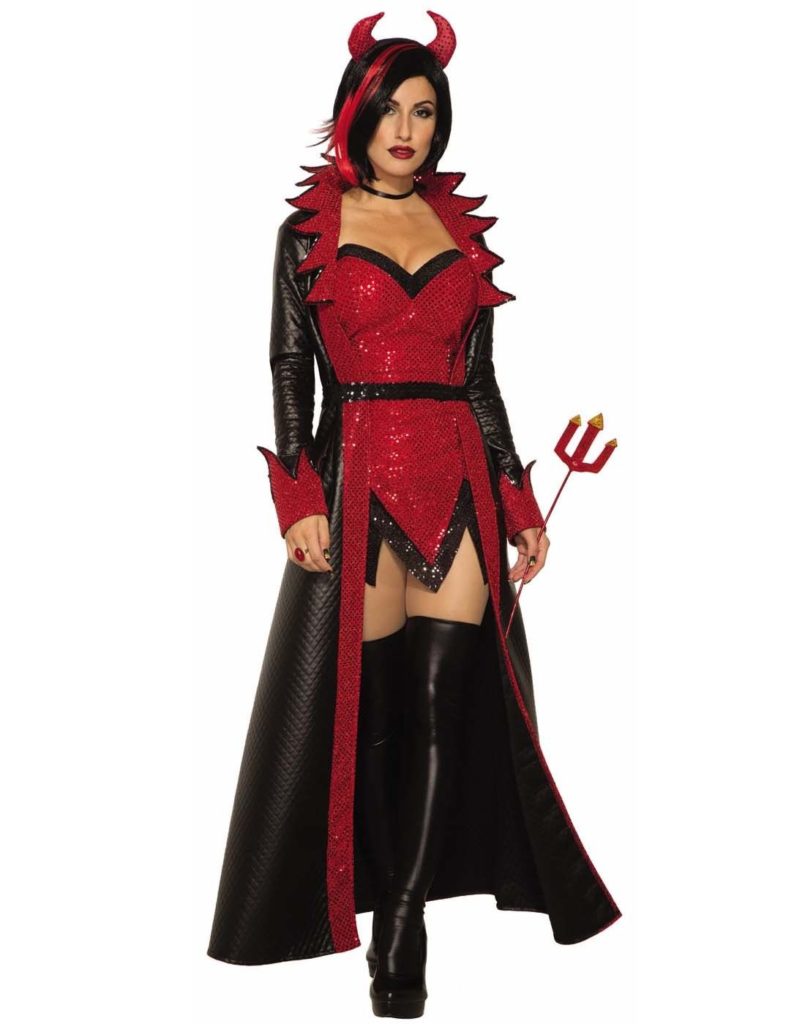 It's one week to Halloween and for this, the last costume to mull over before Halloween, something that's supposed to be dominant, supposed to be sexy and supposed to be evil. The funny thing is that there's just enough frill in this costume to wreck all of those things instantly.
This is called the Demonique Hell Mistress Costume and it comes with the horns the model is wearing as well as the jacket, dress and belt. The boots and pitchfork are not included and it sells for $60 US, though it can be found on sale for as little as $25 US.
I actually like the overall look with the boots, it would seem that someone was thinking when they gave the costume to this model, even if they weren't thinking when they also gave her the lousy pitchfork. I can sort of live with the wig she's wearing, the horns I don't care for. The dress is not that awful really but what gets to me is the fringe on the collar of the jacket. It really shouldn't be there, a straight edge would look so much better honestly in my eyes.
It's a little dominant overall, the boots help with that a lot of course. It's different and it does show some imagination which, as I have said many times, is dearly lacking in a lot of costumes overall.
I'll give this three and a half out of five pitchforks.
I'm not sure I would buy this however as I'm very sure I have something that's a step above this in my collection…
Tera