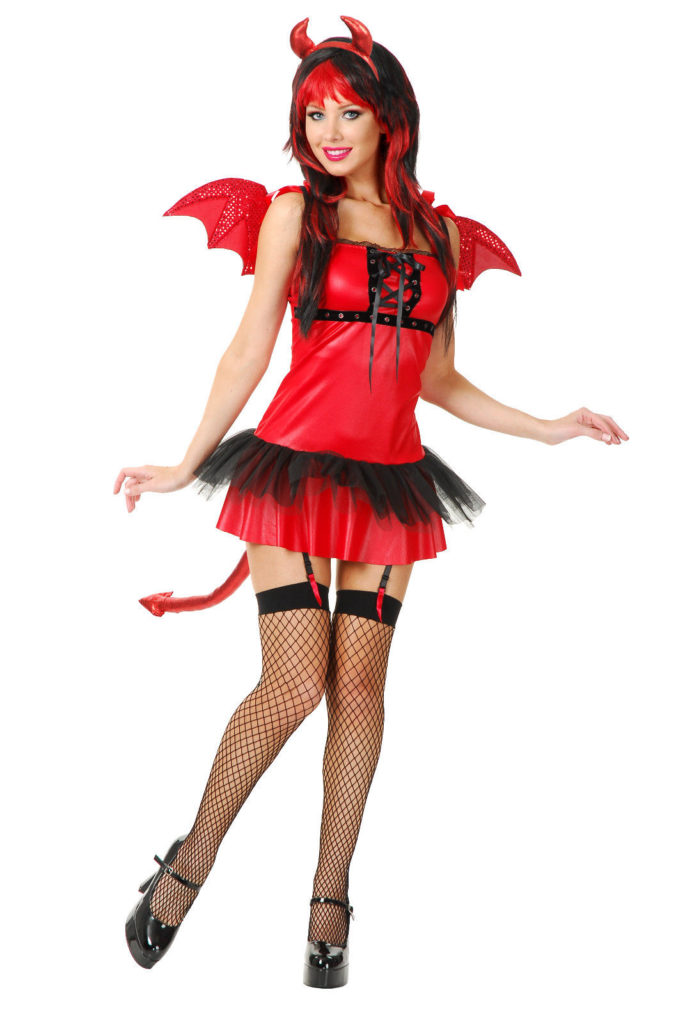 Occasionally I stumble over a costume that looks a little cute and it give me pause. Perhaps that's more to the model this time, but still, there's something to be said about a costume called Devilina. That is when you collect all of the pieces together.
This is the Devilina Costume and it comes with the dress, horns and tail the model is wearing. It does not include the fishnets, wig wings or heels however and it sells for $32 US on several costume discount sites. Adding the fishnets, wig and heels would bring this combination to about $110 US in total.
I have to admit I kind of like the overall look, mainly for the cute it has. There's a bit of trashy of course, which is a shame. I think the black frill needs to go, the tail should be a better one as well. The horns need to be replaced with anything better.
But it is cute and that does matter in a lot of ways. After all, cute succubi are the ones to be careful of…
For the overall look, I'll give this three pitchforks out of five. For the dress and horns and tail, I'll give that a one.
Really it's the overall look that works and perhaps that should be kept in mind.
Tera