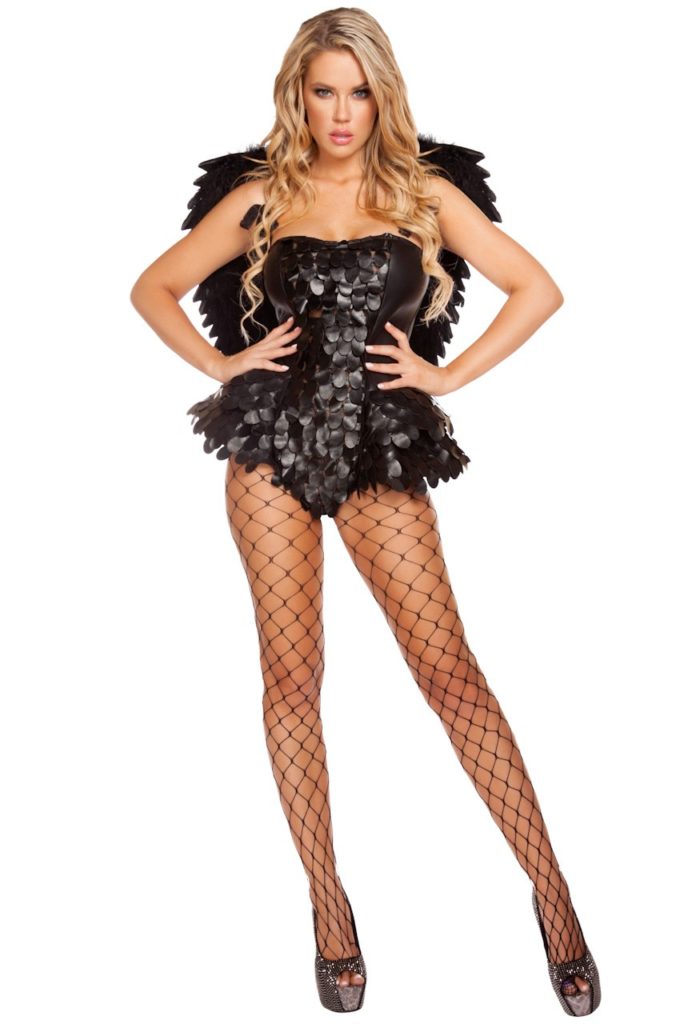 Something a bit different over the next few weeks in that I've stumbled across a few interesting angel costumes. They're sexy, have a good deal of naughty in them… and just adding a pair of black or red horns would make the costume delightfully succubish I think.
This is called the Evil Black Angel Costume and it comes with the strapless dress and the wings. The fishnets and shoes are not included and it sells for $100 US.
Adding the fishnets and shoes will being the total to $175 and at that point there are a lot of other options to consider for looks that are far better.
However, I can see this working as a succubus costume with a pair of black horns alone or red horns and a red tail.
It's very sexy and naughty, which is always a good place to start and it really wouldn't take much to turn this into something more… horny.
I'll give this three pitchforks out of five with the addition of horns and a tail.
But I don't think I would add this to my collection because I have a few little black dresses that I think are every bit as sexy.
Tera