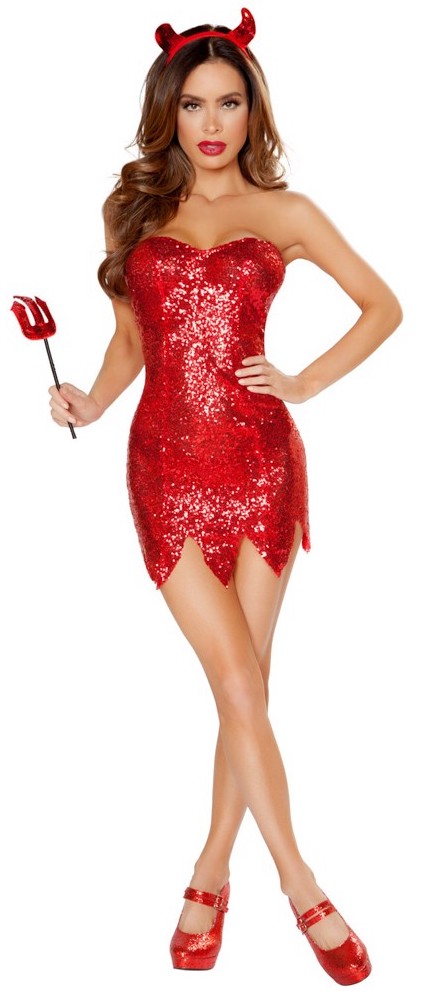 One of the things that disappoints me about many devil costumes is the dress. Almost all of them have a really poor hem line and that bothers me more than anything else. While I can understand the choice made, I always wonder if there was a better choice. Much like that of the horns that go with the dress or the pitchfork seen with it, someone's not thinking.
This is called the Red Sequins Devil Costume and it comes with the sequin tube dress, the lousy pitchfork and the deflated horns this model is wearing. The shoes, which I actually like, are not included. Amazingly, this sells for $50 US on many sites and I can't understand why.
It's a very simple design, obviously, and that just lends itself to just going to a store, finding a really sexy red dress, a pair of sexy shoes and looking far sexier with just a little bit of effort.
Come to think about it, that's how I seduced my Eternal…
As for this wonder, one and a half pitchforks out of five and that's only because I like the sequins on this dress.
The rest is just forgettable.
Tera