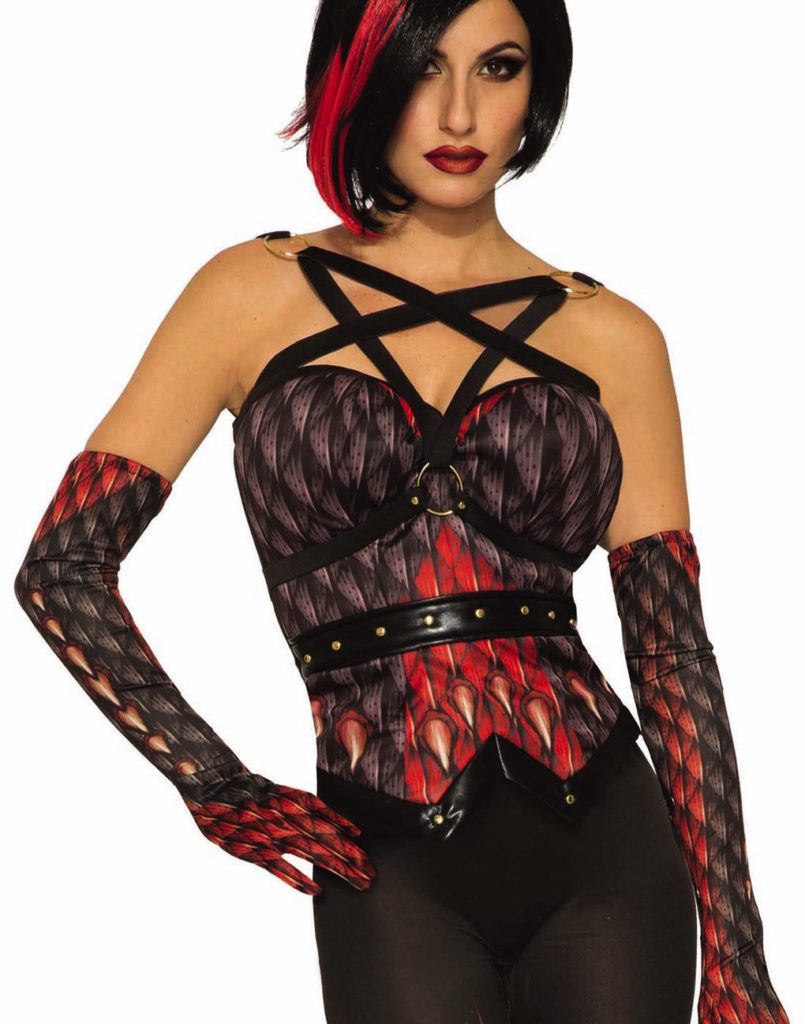 Another find on eBay today on the Tale and really it is a combination of several items for sale there. The colours match up, the look is wonderfully sexy and there's just something about the overall look that appeals to me. Perhaps more than anything else, it's that this looks right, isn't tacky and offers something wonderfully unique.
This isn't a single costume, but rather it is a series of times that I found on this eBay seller's site. With some searching you can find the corset, the gloves and the wig on sale there. The entire collection came to a total of $65 US at the time I was pricing things out.
I think this looks amazingly well put together, everything matches so well and it's delightful that the look isn't over the top at all. There's a neat medieval look that works well, the studded accents fit and the wig works quite well too.
As something for cosplaying, I think this is a neat idea and otherwise for Halloween this is such a unique look that it will turn heads.
Four out of five pitchforks.
I'd have liked a skirt of some kind, and I do think that thigh-high boots are a must as well. But as a start to things, it does really well…
Tera