I happen to find burlesque dancing fascinating. It's the mixture of the dancer's talent, the costuming, but more so, it is the story told in the dance itself. This time on the Tale, a video filmed in 2017 of the burlesque dancer Evangeline Cain's tribute to the Goddess Lilith.
If you cannot see this video here on the Tale, please try this link.
In the event the video vanishes from Vimeo, here is a screen capture of Evangeline Cain's costume design, which I think is wonderfully done.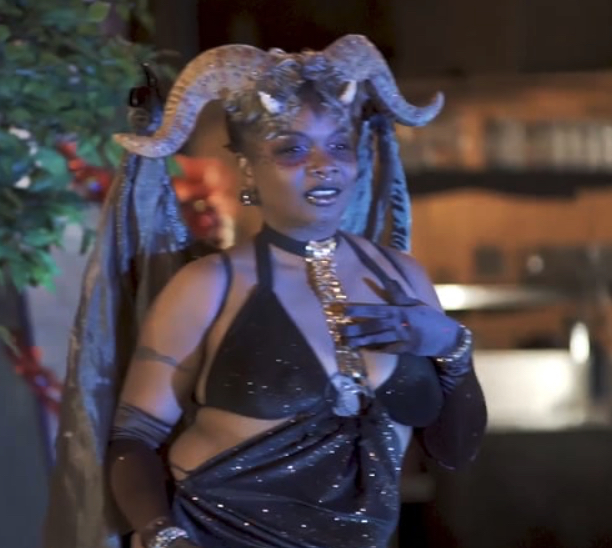 The entire performance is wonderfully choreographed, really bringing out how much time and effort that Evangeline placed into her work. I'd love to know more about what inspired this, how things came together and how her costume design was sorted out.
I would have loved to have a more intimate video of this dance made as I feel like the camera wasn't quite close enough for things to be really brought out as well as I would have liked them to be.
Nonetheless, it's an amazing performance and one that was a delight for me to discover.
Tera