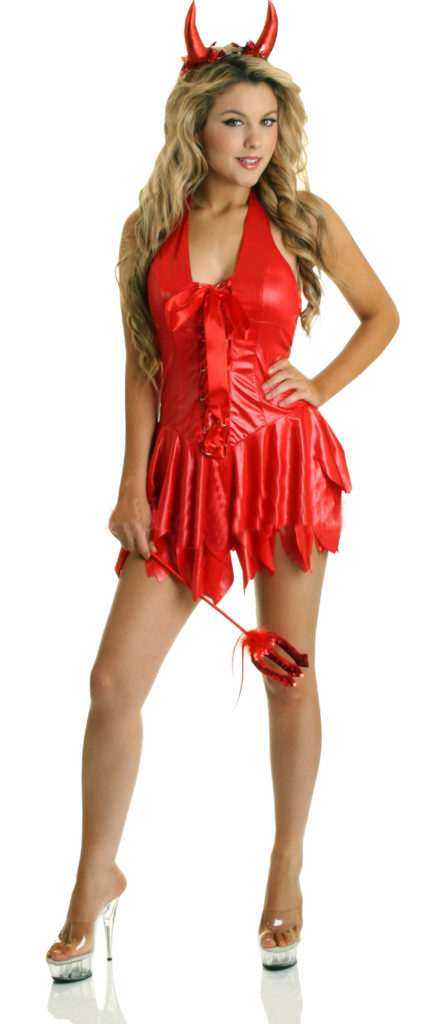 The New Year begins and for the first costume, one that actually might have been something to think about for New Year's Eve, as an aside. Cute is a good thing and this costume is cute, but… There's always a but.
This is called the Sexy Devil Costume and it comes with the layered dress, the horns and the terrible pitchfork. The stripper heels are not included and it sells for $50 US.
I do like the cuteness of this costume, even if I don't care for the horns, or that damnable pitchfork. But there's a bit of flare to this costume and I think it's just cute enough to be something one might tease their Eternal with on New Year's Eve.
Still, yes, there are better dresses, by far, better horns and, of course, far better pitchforks to accessorize with.
Sometimes the best look of all comes out to be a sexy dress with the right horns and the perfect teasing smile. I think some of that could be part of this costume, it might help some at least.
All things to ponder, but there is the cute and that's worth something I suppose.
One and a half pitchforks out of five.
On the edge of being trashy, on the edge of being cute. That's a start but that's not enough.
Tera