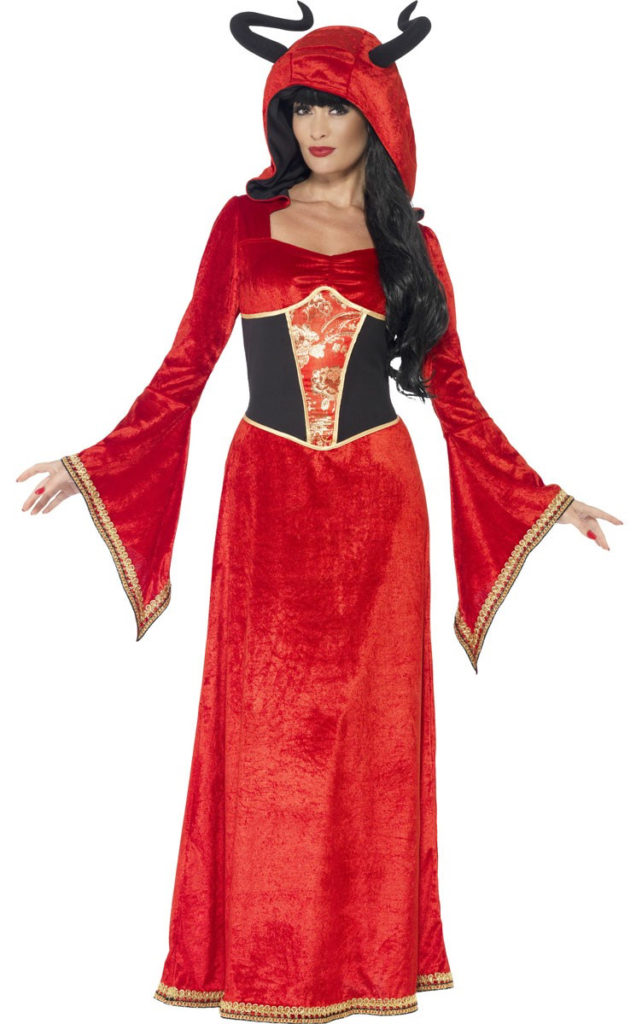 There are some costumes that i cannot quite see what they are trying to be. For example, there's a certain look that a Queen, whatever they might be, should have. A presence, a look, the expression of who they are. Then there's this disaster of a costume, which has none of the above.
This is called the Demonic Queen Costume and it comes with the red velvet dress with a black waist cincher. The horns are attached to the hood and that is part of the dress itself. There are no other items sold with this costume, what you see is what you get and it sells for $60 US.
I have so many issue with this, not the least of which comes to the question of just where, exactly, is the look of a Queen in this mess? It's so very plain, unappealing and has little power, seductiveness or for that matter, style that I would expect any Queen to have.
The horns are silly looking, the dress is not at all flattering, really it looks like someone took some curtains and cut them into a dress.
I'll refrain from comparing this to my own SuccuDress, mainly because there's no comparison at all. This is tacky, poor in style and form and it does nothing for me at all.
Zero pitchforks out of five.
A Queen should never be plain and this is not meant for a Queen.
Tera