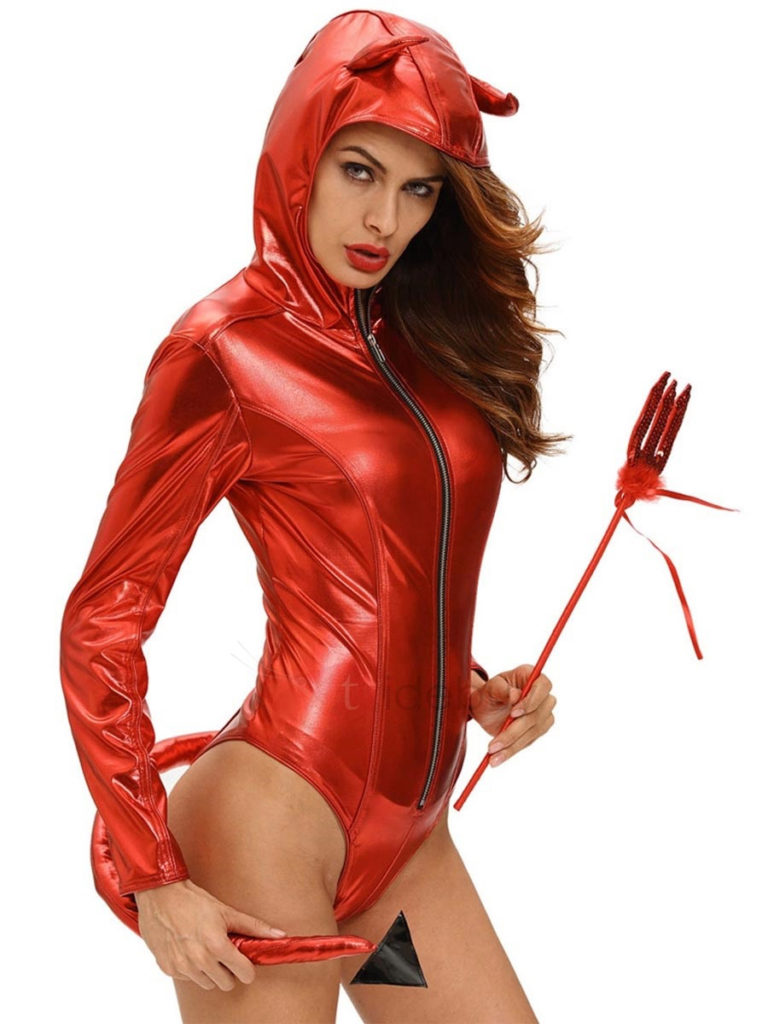 Sometimes it is the model that sells the costume more than the costume itself. They have a look, a style that's quite attractive even if what they are wearing isn't at all. This costume is an example of that and that's a shame. Because of the horns and the tail, but most of all because of that horrid pitchfork.
This is called the Red Horns Devil Cosplay Costume and it comes with the zippered bodysuit to which the tail is attached, the hood, which has the horns attached to it, and that horrid pitchfork that I detest. It sells for between $30-40 US.
Really the model sells this, without her look and expression there's not much here to draw one's attention. It's just not that appealing to me overall, the horns aren't that good, that pitchfork is cringe-worthy and really the black tipped tail looks rather cheap all things considered.
Two pitchforks out of five.
Meh is probably the best description I think.
Tera