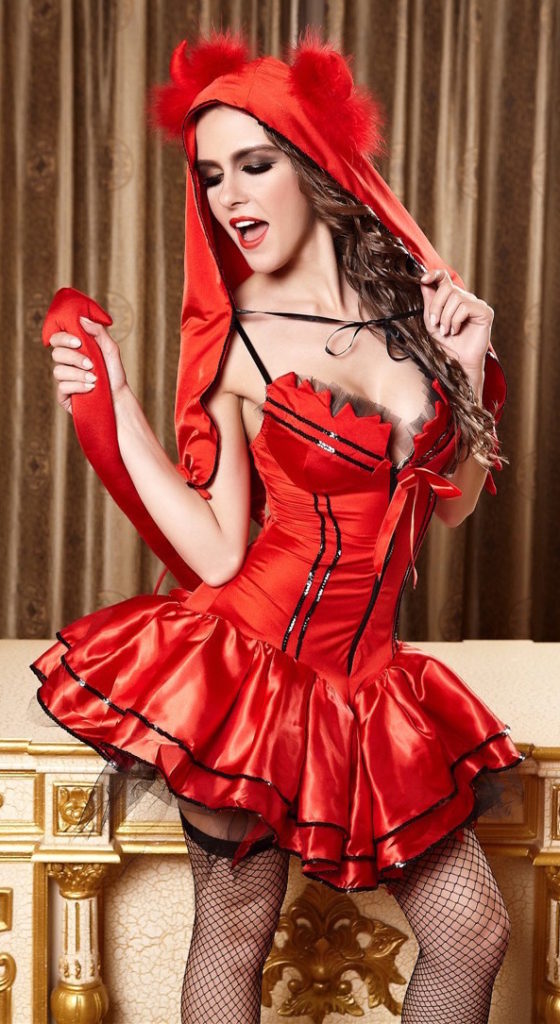 Little Red Riding Succubus isn't a thing. Why exactly a devil costume needs a cape is a real question. As well, a better question is why horns have to be attached to a cape in the first place?
This is called the Deluxe Devil Costume and it comes with the cape, the dress, which has an attached tail. The fishnets and shoes the model is wearing are not included and it sells for $32 US.
I really do not like the cape or the horns and the tail is really sad looking. I kind of like the dress itself though, but that's not saving very much I know.
Still, it is a cute dress and it has some possibilities, though it sits on the edge of being tacky. It might be a place to start with a costume, certainly with better horns at least.
Two and a half out of five pitchforks.
It's something, but it isn't deluxe.
Tera