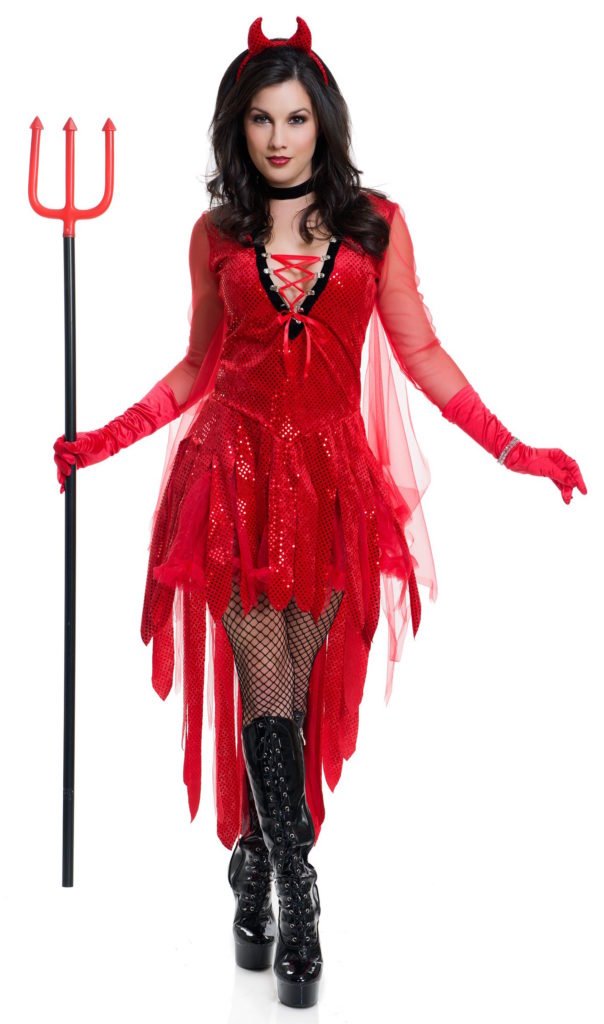 Another of those costumes in which the name really doesn't reflect the costume itself. I find myself wondering, more and more, if more time is spent in coming up with the costume names than the costumes themselves at times.
This is called the Sizzling Devil Costume and it comes with the dress, the glitter gloves and the rather ugly horns. The pitchfork isn't included, nor are the fishnets or boots that the model is wearing. The costume itself can be found for around $40 US at several sites.
The overall look is very ugly, well past trashy, and honestly I can't really see why anyone would even consider something like this mess as an option.
The dress is a tragedy, the horns are silly, and there's just nothing here that even suggests a medium of style or sexiness. In short, there's a lot to be desired and as such it does nothing for me.
I can't see a way to make this better, so really either leave it in the package to gather dust or find a place to let it fade away from memory.
Zero pitchforks out of five.
Ugly, not at all flattering, and just every so very much a mistake.
Tera