A series of three YouTubes that have an theme connecting them all. These are the works of a group of talented students and I wanted to share them because there's an interesting little comment made about them. There is what is described as a "Good Succubus" in the series and that interested me.
Evil Succubus Firy

Supernatural Killers Episode 1

Supernatural Killers Episode 2

If you cannot see these short films here on the Tale, please try these links:
https://www.youtube.com/watch?v=rmqR1XRMFS0
https://www.youtube.com/watch?v=WlV6fvb-lX8
https://www.youtube.com/watch?v=gdO_IhkbDRk
Here is an image of the first succubus in the series, the other two films have a different actresses in the role, but overall their actions about about the same as in the first film.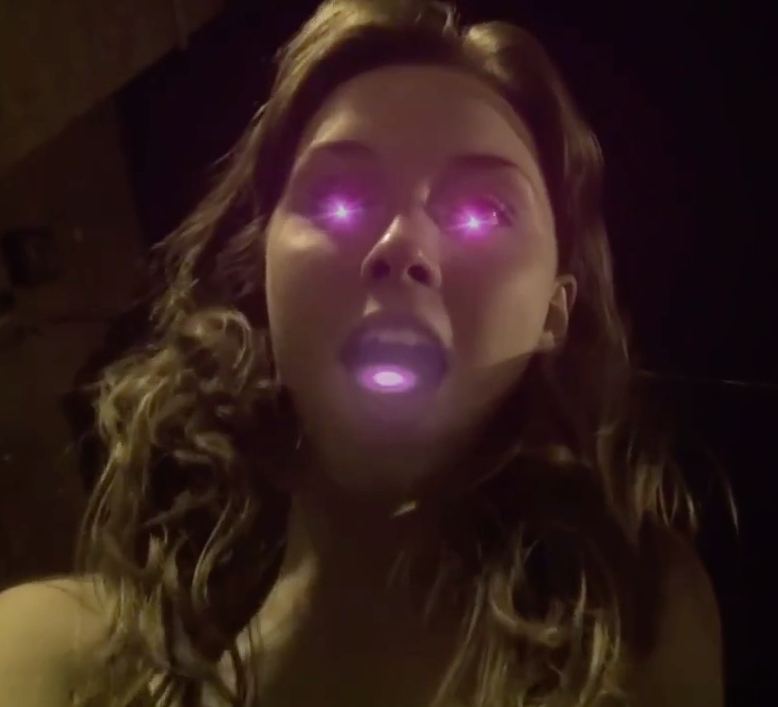 The three films follow overall the same plot, which is a succubus comes to Earth, encounters some not so nice men, and then turns the tables on them. For a student, or as with the later two works, I think there's a lot of good production in the three films, certainly the latter two look a bit more professional in the title cards and so on.
Some of the sound is a bit hard to hear and the sound effects are a bit loud compared to the rest of the film. The plot is a bit thin, but there's just something about these works that I thought was interesting otherwise.
I'd like to have a bit more plot around the succubi characters, to tell more about them other than their names. Perhaps in following episodes that might be a point to get into further, we'll have to see I suppose.
I will be following this series, it has my interest and I'm hoping the group will spend a little more time on plot and character development than they have so far. Being they are learning about making films, that might be something to consider.
Tera